After seeing this book recommended so many times on booktok, I ran to kindle unlimited and downloaded it. This short read had me hooked and the tension kept me on my toes the entire time!
Plot
When Briella and Harrison get stuck in an elevator after an earthquake, they're forced to spend eleven hours together. Bri's hatred for Harrison is based solely upon the fact that she's so attracted to him and he can never seem to give it up to her.
"Fuck me," I muttered. A faint smile played across his lips. "Not yet."
As the hours' tick on in the elevator, the two are forced to open up and voice their desires, but can they come out of this alive?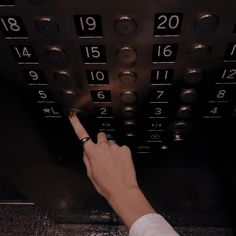 Characters
Bri kind of seemed like the hot substitute teacher or something. Smart, sexy, and entrancing. I loved her. And she was so relatable with her need for food LOL
Harrison, boy do I have a crush?? AND CAN WE TALK ABOUT HIS "KITTEN" NICKNAME?? UM YES PLEASE HARRISON.
Setting
The entire book took place in an elevator. The tension and forced proximity is UNMATCHED.
"Say please, kitten."
Writing
As my first Octavia Jensen book, I'm pleasantly surprised. The writing was easy to read and it quickly captured my attention.
In conclusion
I loved this short little smut book! It was the perfect read for my mood today and boy do I love these characters!
Rating: 4/5⭐️