After tons of people recommending this series to me, I finally read the first book. I have to tell you, it definitely lived up to its incredible reputation. I loved every single part of this book and the magical world that Sarah J. Maas creates.
Plot
The plot for this book is really unique to anything else I've read before. Our main character Feyre is sentenced to a lifetime in a magical kingdom called Prythian after murdering a Faerie, and her time there turns into something unexpected. I have to say that at first, I was hesitant to read this book. It sounded like just another children's tale but it is so much more. Sarah J. Maas had me surprised many times throughout the book and I was constantly trying to find time to read more and more and more.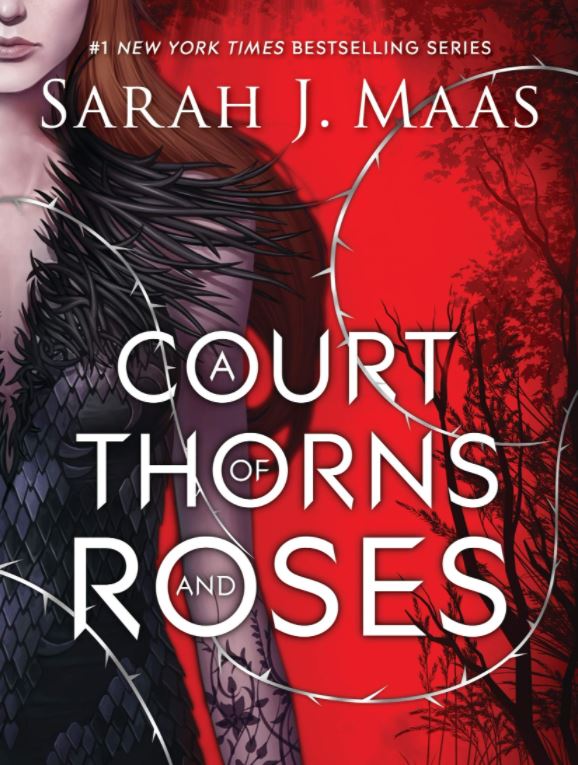 This book took me into a world I had never discovered before and while learning about Prythian and its long history of High Lords and noble Faeries, I absolutely needed more.
Writing
I really liked the writing in this book. This is my first time reading anything by Sarah J. Maas and I have to say that I really did enjoy it.
At times I was on the edge of my seat, and at other times I was on the edge of tears. I think that her writing really influenced me to try some of her other series as well as continue with the A Court of Thorns and Roses series.
Setting
The setting was just as magical as the book itself. Most of the story took place in Prythian's Spring Court. I have to say, it is definitely a place I'd love to visit if I ever could! Tamlin's rose garden seems like the perfect place to sit down and watch the world go by and I absolutely loved the setting of this book.
There was also the cottage at the beginning of the story where Feyre first was with her family, the mansion they were living in when Feyre was sent back, and finally Under the Mountain where the three trials took place.
Every new setting that was introduced was incredibly well described and I could visualize everything as it happened. I definitely think that I'd love to visit the Spring Court if I could and probably all of Prythian if it is described just as beautifully.
Characters
The character development in this book was incredible. Feyre started off being a character I thought I really wouldn't like. She seemed like she was sort of holding a grudge against her family for not being able to take care of themselves, however, as the book went on, she became a lot more likable in my opinion. Feyre grew into a strong female character that I think I would like to be friends with.
Tamlin began the story as a beast but eventually grew into someone that was able to love which I found really interesting. At first, he seemed really closed off and not interested, but through his kindness with Feyre as her capture, he evolved into a character I would maybe enjoy spending my time with. He did have his ups and downs throughout the book (Under the Mountain), but he overall seemed like a generally decent character that I wouldn't mind.
Even Amarantha was a really well-written character. Every part of her personality portrayed her deep dark past surrounding her sisters' death and the hatred she still holds against humans. Even though her character was only in part of the book, it was clear that she was a character that was to be feared and hated and I have to say, I did.
Rhysand was probably my favorite character from right when he was introduced. The banter between him and Feyre made me laugh and his actions were definitely unexpected when it came down to it. In the beginning, I thought he would be yet another antagonist that I would favor, however, his character grew into a charming one.
Lucien was also one of my favorite characters. Lucien was introduced kind of cold-hearted but I really did grow to love his character. His loyalty to his friends really made me admire him, and the way he treated Feyre and protected her just added to my growing love for his character. He was a strong character and really showed it in all of his actions towards his enemies, friends, family, and Feyre.
In Conclusion…
This is definitely a book I would recommend to anybody who loves a bit of magic in their lives. It includes romance, actions, and fantasy and you can't really go wrong with as good a book like this one.
The writing is really clear and easy to read and will have you feeling a million different things throughout the course of 300 or so pages. The characters will make you fall in love and also want to tear the pages out with how much you hate them, and the setting will be a wonderful place you'd like to visit.
This is definitely a book I think every YA fiction fantasy lover should read, and it definitely lives up to its hype. I'm very excited to start the next one!
Rating: 5/5 ⭐