The leaves are falling, the coziest sweaters are coming out of the wardrobe, and the boots are being worn. I'm one of those people that LOVES this time of year like nothing else. My birthday was on Monday, Christmas is around the corner, seriously, what could go wrong?
Now that I'm twenty, I'm becoming one of those girls that wants to romanticize literally every single thing in my life. And I mean, E V E R Y T H I N G. I'm loving the rain pattering on my window, the joy I get from my morning coffees, the breeze in the air on my way to campus; I'm even romanticizing studying.
This time of the year brings midterm and exam season as well as festive season, so what better thing to do that decorate and create your coziest of cozy lifestyle while also being able to work, study, and do all things mundane.
Cozy sweaters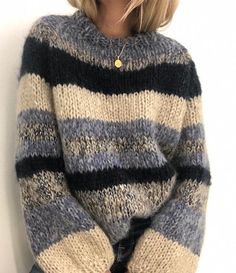 Listen, I know I've mentioned this in my post about romanticizing my life during fall, but it has to be said. I mean how can you go wrong with a cozy knit sweater during this time of the year? The best part? They're perfect professional attire too. I'm starting to get into the phase of cultivating my work/professional wardrobe, and I have to say that cozy sweaters/knits are some of my favorite pieces! They go with everything, including your favorite work pants. 
If you're not into the professional/worky type of vibe, then they go with every single other thing you could think of. They're the perfect way to spice up your fall wardrobe (and stay warm doing it).
Your favorite warm drink
Over the summer I found my favorite hot drink – earl gray tea – and I've never ever gone back. Grab yourself your favorite mug (I just got a super cute one from Indigo), and get yourself your favorite drink (bonus points if it's a hot drink for the chilly weather). 
My favorite recipe for an amazing hot chocolate!
Inspo corner
One of my favorite things to do during this season is to give myself an area in my home to dedicate to fall/all things cozy. This usually ends up being my bed in my uni house or my sofa at home where I love to light candles, have the warmest blankets, and leave my reading socks. Having a place dedicated to the feeling of romanticizing the cold truly makes me feel so much better about the cold season and all that it brings. It's like you get into that space and immediately are surrounded by things that smell like cinnamon and make you feel at home. 
A reset day once a week
As a uni student, things can get hectic real fast. I've managed to arrange my schedule to give me a day of rest and reset. For me this day is a Sunday every single week where I wash my sheets, clean my space, light some candles, have my everything shower, and reset for the upcoming week. 
This habit is something that's become necessary in my life. I feel like I have a built up need throughout the week to just take a break and give myself the time to clean and reset my space, so having a day dedicated to it makes me feel so much better.
It also gives me a chance to look back on my week and see where I could improve/where I was successful. A huge part of my Sunday is journaling and I love to look back and see the areas of my life where I felt off or didn't feel right doing a certain thing. It's great for me to reflect on my experiences of the past week and plan for the week ahead.
Ambiance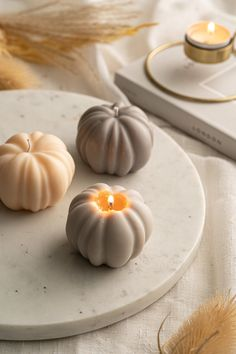 Ambiance is everything when it comes to this time of year. I love putting on one of those fireplace youtube videos because even though it doesn't actually warm up the room, it actually does feel warmer??? No idea how it works but it gets me in just the right headspace to be in my space and do what I need to do. This includes putting on some cozy music – if you're a fan of Hozier then this is your time to shine! I've got a few playlists that I like to rotate through during this time of the year, a lot of which are lyricless which I kind of like for me to get things done with no distractions. 
While music is everything, candles, soft lighting, and the right textures in your space can help set the scene for you too. I currently have a lavender candle on the go, but my next one is a bourbon and vanilla from Indigo which smells SO GOOD.
Hope this helps you guys set up your space in the coziest way possible and gives you a little bit of hope that there are things to romanticize throughout this time of the year!