Hello bookworms, writers, new readers, old readers, or whoever you are lol! Welcome to Fictional Characters That Remind Me of Myself, a post that I've been looking forward to creating for AGES.
Recently I've been reading and watching a lot of shows with inspirational women and women in power and I have to say, I love it. I feel so genuinely empowered as a woman, especially with my heritage represented too. There are so many female characters that are just so real and raw, and their feelings represent mine and inspire me to do my best too. I love reading books or watching shows that leave me thinking about them for weeks after, and a lot of these characters had me in a chokehold while I was with them.
So, without further ado, here are some fictional characters that remind me of myself!
---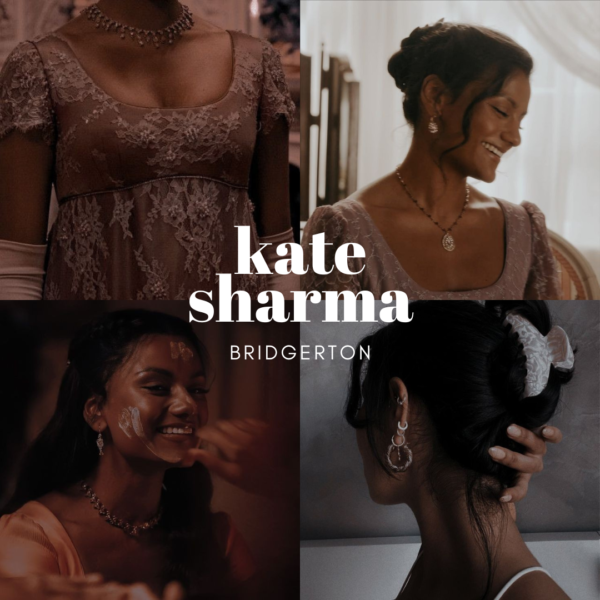 Kate Sharma – Bridgerton
Kate is a strong independent woman in every sense of the word. She never fails to let her love and protectiveness for her family show, and she is proud of her Indian heritage. Like me, she is determined, headstrong, and a little bit stubborn.
---
Hermione Granger – Harry Potter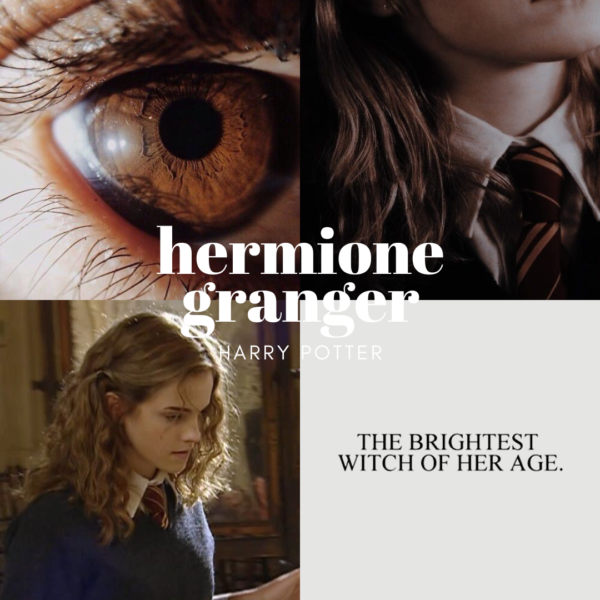 Hermione Granger has been an icon since I was little. I've grown up on the Harry Potter series. My cousin was quite literally obsessed. So it's no surprise that Hermione Granger was someone I've looked up to my entire life. Her crazy need for academic validation, her knowledge of almost everything, the brightest witch of her age, how could I not adore her?
I like to think that a lot of my crazy behaviours of the need to study constantly, my love for reading, and my love for my family comes from her and her inspiration!
---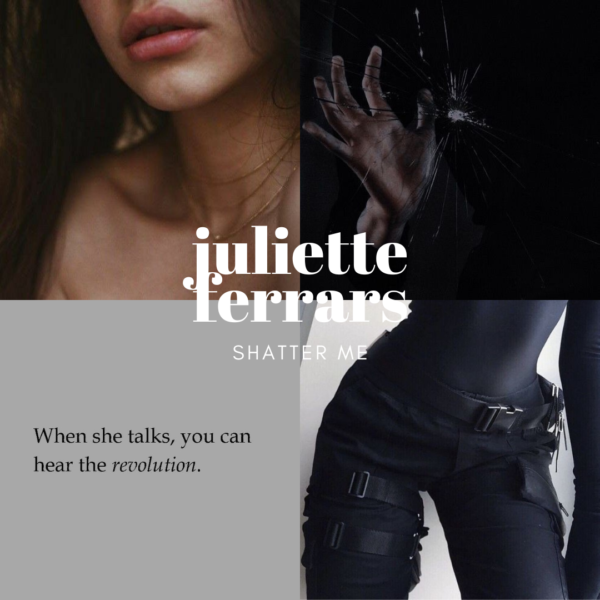 Juliette Ferrars – Shatter Me
I've only recently finished the Shatter Me series, but who wouldn't love and admire Juliette Ferrars. The girl has been forced through a million and one different types of trauma throughout her life, but still holds strong for what she believes in and I'd like to think I'm the same!
---
Callypso Lillis – The Bargainer Trilogy
Callie is one of my favorite characters ever. She finds what she's good at and she sticks with it. She's had a tough life, but she's fought through it. She's incredibly strong and inspirational!
---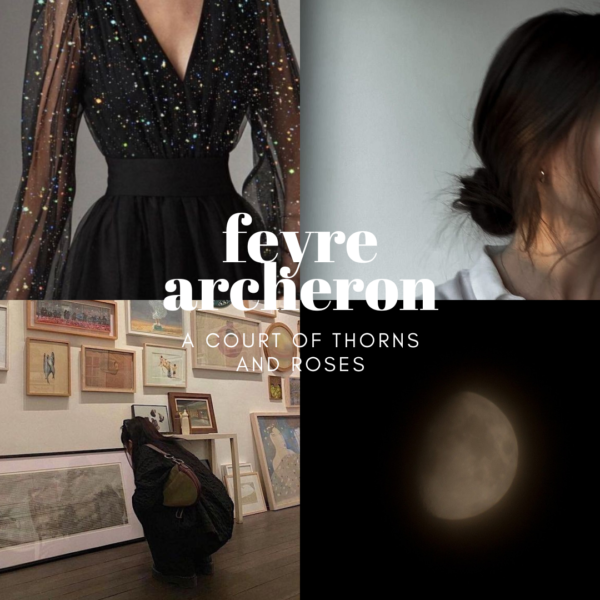 Feyre Archeron – A Court of Thorns and Roses
When it comes to Feyre, protecting her family is her number one priority and I admire her for that constantly. Her journey is something that really shaped me as a person. I feel like reading A Court of Thorns and Roses, and specifically A Court of Mist and Fury, I learned just how important a book can be to a person and just how important friends can be in your life.
---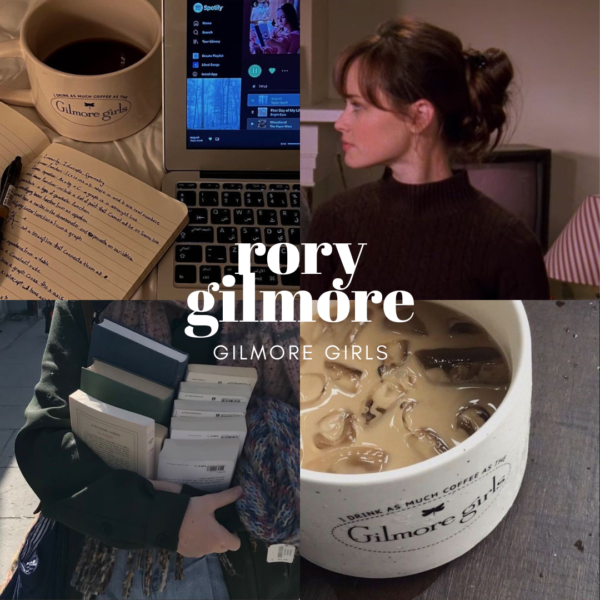 Rory Gilmore – Gilmore Girls
Growing up, my mum watched Gilmore Girls religiously. Rory Gilmore definitely shaped me and my view of achievements. She ensured that I worked hard to get to where I wanted to be and that anyone can be anyone they wish to be if they work hard enough.
---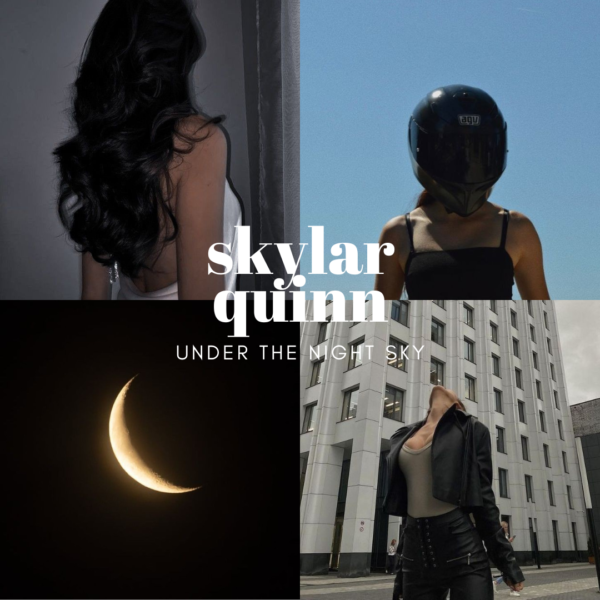 Skylar Quinn – Under the Night Sky
Who wouldn't adore this girl. Seriously. She can hold her own and is a super badass girlboss. Definitely my kind of role model.
---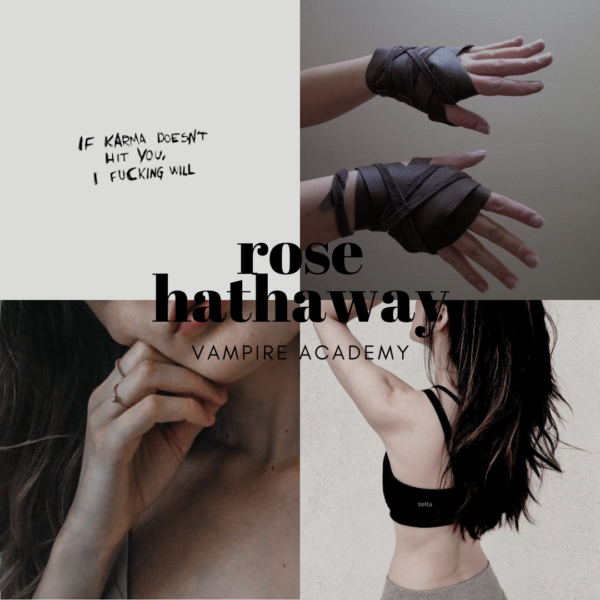 Rose Hathaway – Vampire Academy
Rose is such an underrated character. Her friends are her number one priority and while her love life is complicated, she knows what she wants and reaches for it. She also strives for the best and she's definitely a character that shaped younger me into who I am.
---
Who's on your fictional characters list? Let me know in the comments!