Hi guys, it's been a minute. If you've read my most recent post (spring cleaning & a quick hello), you'd know that I realized I've never actually done a "meet the book blogger" post! So I figured it's about time considering I'm trying to revamp this site a bit! Anyways, on with the post!
So I found this tag from LaLa's Book Review's, and this is her original meet the book blogger tag! Lauren mentioned in her post that she finds other bloggers at different points in their blogging journey, and that she doesn't really get the chance to know them, so she created the tag so that we could all get to know each other better, and I think that's a great idea!
Here are the rules:
Thank the blogger who tagged you
Mentioned the creator, Lauren @ Lala's Book Reviews
Tag as many (or as few) people as you'd like
Have fun and get to know one another!
So let's get on with the tag!!
Introduction
Introduce yourself!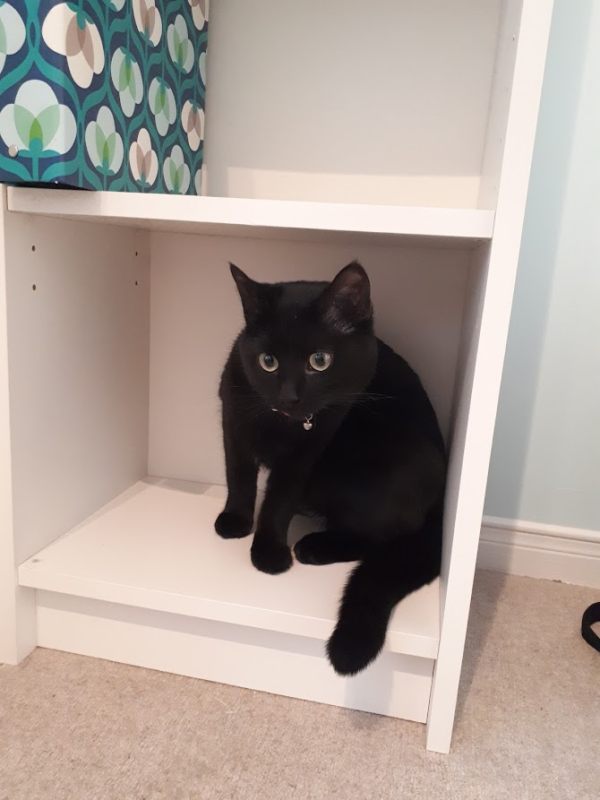 Hi guys! I'm Maya, the reader behind MayasBookshelves! I'm currently 18, turning 19 in november, and I'm studying psychology in Ontario, Canada. 
Something most everyone wants to know… do you have any pets?
I do! I have a cat, and her name is Willow. She's a black cat so I like to joke that shes my witchy pet. 
What is your favorite thing to drink?
I'm really into iced chai latte's right now. They're like the perfect summer and winter drink somehow? I dont know, but if it's on the menu, it's ordered.
What is your favorite season?
I really love all the seasons, but I think I love summer the most! The heat is always super nice to bask in, and honestly, it's perfect for me. Ontario summers are beautiful so I'm definitely happy.
Do you have any special talents?
I used to play the flute in school! I also really like writing, and I dont think I'm half bad at it haha!
Blogging
When and why did you start blogging?
I started blogging at the beginning of COVID-19, so March 2020. This was during eleventh grade of high school for me, and I'll be honest, I was heavily influenced by my dad's blog which is actually super cool! Zone-six is based around entertainment and books that are mostly science fiction related. Anyways, I've always admired my dad for his commitment to his blog. I found it super cool that anytime we would watch a show or movie, he was able to come up with an honest review and a lot of people would find his opinion interesting! I think that his dedication to his blog and writing really made me who I am. I'm a HUGE science fiction fan, and a really crazy fantasy nerd too, all thanks to him and his interests, so when I found myself with a bit more spare time, I figured I'd give it a shot.
His influence is really important to me, so I think that it was really cool for me to do something similar to what he's using a side-career. It also helped that he knew how to work a website, and we were able to come up with my own design for the site and how I would like to run it.
As someone who had participated in writing a few posts for his blog, I kind of knew the jist of what I should be doing, but having my own website gave me the freedom to write more than just science-fiction movies, tv-shows, or books, especially when I'm into romance and other genres too.
What is something that you wish you knew about blogging when you first started?
I wish I knew the basics of how to work a website. I think the majority of my first few months of using a wordpress site were spent figuring out how to work it. Not gonna lie, it's super simple once you get the hang of it, but a lot of the tabs, categories and other widgets were a little confusing at first, so I wish I knew the basics of it.
What has been the hardest part about blogging?
I think for me, I've found it really difficult to find my groove. I've often wanted to switch up themes in the site, how I do the featured photos, what I post, etc., which makes it kind of hard to gain an audience and meet people when I'm super scattered. I guess I kind of expected that I'd figure it out as I go along, but after nearly two years working the blog, I'm still figuring it out LOL!
What has been the most rewarding part of blogging?
Meeting people! I think that getting to make new friends with similar interests is such an amazing thing to get out blogging. Through my social media I've been able to chat to so many of you guys, and formed some really genuine friendships. I just really love connecting with all of you, especially over a common love of reading.
Do you write your posts ahead of time or write them the day of posting?
I write them ahead of time usually, but post them whenever. Not gonna lie, got about 50 drafts from when my blog was down, but I'm back so I'll be posting them again!
Reading
Who are your top 5 authors?
Ooo, this is hard.
Erin Mc Luckie Moya
Erin's books literally have me on the edge of my seat the entire time. I adore them. Every single book has me devouring the pages and I can't get enough.
James Frey/Jobie Hughes
The I am Number Four series had me addicted to science fiction and fantasy for AGES. Honestly, I'm doing a reread of this series right now, and I'm still addicted.
Kiera Cass
Because who doesn't love the Selection series? Seriously, they're perfection (and I just bought myself physical copies ;))
Laura Thalassa
The Bargainer series is one of my absolute favs for when I need fantasy and spice.
Rainbow Rowell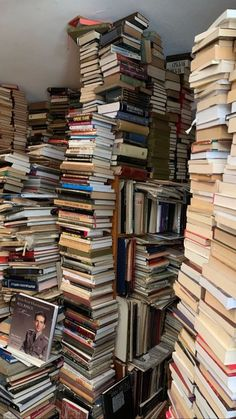 Eleanor & Park, and Fangirl are some of my absolute favorite reads!
What genre do you read the most?
It's a pretty even tie between romance, fantasy, science fiction and erotica LOL!
What genre surprised you by how much you love it?
Thrillers! I don't read too many of them, but the few I have read were so addicting. The suspense made me want to keep reading 24/7.
Which popular book didn't live up to the hype for you?
I tried to read Colleen Hoovers "It Ends With Us" but got a bit bored. Not sure if I just wasn't in the mood for it, or I just couldn't be bothered, but I couldn't get through the first few chapters without wanting to sleep.
Who are some popular authors you haven't read?
Well speaking of Colleen Hoover, I'm not ruling her own, I just need to find the write book for it. I've also really wanted to try Cassandra Clare's books since the Shadowhunter Chronicles are sooo hyped up!
What upcoming release are you excited to read?
I'm so excited to read the third book in the Tarot Club series by Erin Mc Luckie Moya. God that series is so addicting!
Do you listen to music while reading?
I don't! I find it super distracting, but I do have playlists based off my favorite characters and books to listen to afterwards!
Where else can we find you online?
I'm all over the place!
Tags: