This book. Where do I even start? I'm so grateful to Netgalley and Simon and Schuster for giving me the chance to review this book in exchange for an honest review. Thank you!
After the events of These Violent Delights, it's safe to say I was shocked to my core. The book was so intense and fast-paced that I couldn't wait to move on to this book and get more of Roma and Juliette's story. The book didn't disappoint and Chloe Gong brought in a whole world of heartache, intensity, and excitement.
Plot
After Juliette betrayed Roma, he is on the hunt to kill her. The heir of the White Flowers will stop at nothing to murder the woman that he once loved and while Juliette does everything in her power to keep Roma safe, the monster returns from the dead, and Paul Dexter's death was all for nothing.
Roma and Juliette are put in a position where they once again have to work together to figure out who is letting the monsters lose and how to defeat the monster while battling with their fallen love story. The hatred grows impossible between them and as they continue to work together, the tensions only rise higher.
Can Roma and Juliette defeat the monster that is taking over Shanghai while battling the love that they both feel for each other? Or will the monster bathe the streets in red?
Characters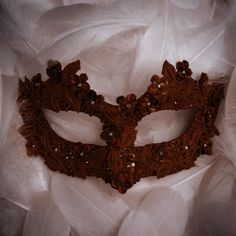 Roma and Juliette only grow in confidence from the last book. I loved seeing the change between them once they really hate each other for what happened in the hospital. Juliette is struggling to keep Roma hating her, she wants to love him, while Roma is completely insane with his need to kill Juliette to avenge his best friend.
Their romance is something that is iconic to so many people as a Romeo and Juliette retelling, however, I felt the intensity and the pure love that they both felt towards each other many times throughout the book. It's hard to believe that they couldn't see it themselves when everything they did was to protect each other.
Along with this, their romance was absolutely heartbreaking. It was intense and heavy, but pure and kind at times and I can honestly say that it made me cry multiple times throughout the book. So good luck with that!
Setting
I can't get over how amazing this setting is. As someone who's never travelled to Shanghai (especially not in the 1920s), I was still able to visualize everything that was happening and where the characters were. Obviously, the writing made that happen but Shanghai was the perfect setting for a book like this and I love how the crowds sometimes got in the way and how the characters honestly loved the city.
Writing
Gong somehow had me hooked by the first sentence and I couldn't put the book down. I loved every single second and was on the edge of my seat for the majority of the book. It was amazing and the intense writing fit the plot so well.
In Conclusion…
This is a must-read for any romance-fantasy lover. It was absolutely amazing and the perfect ending to such an intense duology!
Rating: 5/5⭐