After reading the last book in the Warfare of the Gods series – The Writer and the Throne – I was so excited to launch into this tale of Sekhmet and the aftermath of the war.
I want to thank the author for providing me with a copy of this book in exchange for an honest review!
Plot
The second book in the Warfare of the Gods series presents the aftermath of the great war between the sects. Sekhmet is at a loss from her sister Bastet being murdered and embarks on a journey to save her.
Along the way, Sekhmet meets old and new friends, continuing on a difficult journey to bring her sister home and let go of her endless grief.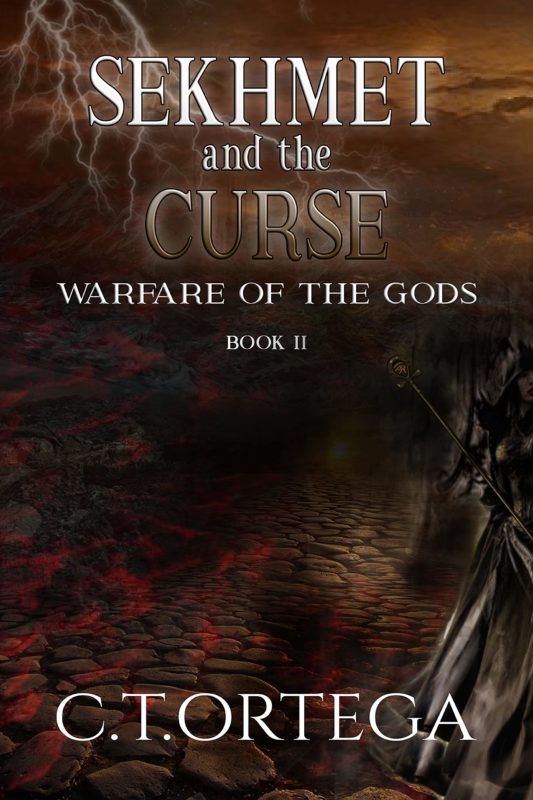 Characters
Sekhmet was such an amazing character to follow. From the beginning of this series, I loved her character and everything that she stood for. She was very family-oriented from the beginning which made me love her even more and the loss of her sister was something that brought me to tears throughout the book. I was constantly laughing at her sarcastic comments, and her grief had me forming a lump in my throat.
Ares is another character that I absolutely adored. He was so funny and heartfelt. Everything about him just made me smile and laugh and his positive attitude really brought the book up a notch.
I have to admit that in the last book I wasn't completely sold on Tyr and his character, however, he really grew on me. He became a companion for Sekhmet that I really loved seeing his many strengths and weaknesses come into play throughout the difficult journey.
Writing
I have to admit that I preferred the writing in the beginning half of the book. It was fast-paced and exciting, whereas, the second half kind of confused me and I wasn't as interested. Despite this, it was overall a really great story and I love how the writer was able to captivate me and keep me reading.
In Conclusion…
I really enjoyed this book and I can't wait to see what happens next in this series!
Rating: 4/5⭐