Yep, you read that right. I'm taking on not one, but two books this Sunday and yes, it's a challenge, and yes I'm going to do it. I recently joined Word on the Street's read-a-thon for November, so you best believe I'm going to try and raise as much money as possible by reaching my reading goal!
What I'm reading
I managed to balance my classes and uni work enough to give me some time to read this past week and got through Starter Villain by John Scalzi. Guys, if you're looking for a quick and easy, but HILARIOUS read, this is it. I was literally cackling. It was so funny. I don't think I've read a book that genuinely had me laughing so freaking hard. The plot was also insane and so out of this world that you just know the author had an amazing time making up the content of the book. He literally let his imagination run wild and let all of his intrusive thoughts into the story which made the writing so hilarious and easy to read. The narrator was super sarcastic and kind of just went along with everything without even questioning the stupidity of the entire plot and it was almost impossible to miss the insaneness of the entire story. There's no way in the world that any of that could be remotely real and what made it so funny was that the narrator just went along with it all and said "yep, okay, that's possible, I'm just stupid and never knew better".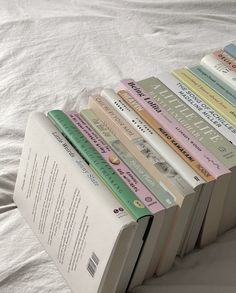 I'm also making my way (slowly) through Mile High, which is book one of the windy city series. I've heard so much hype about this book that I got major FOMO and picked it up, but I gotta be honest, it's not doing it for me. The tension is high and great and all, but it just seems too predictable. Don't get me wrong, I get it's a sports romance where they usually are pretty much the same in terms of plot, but I just can't seem to find the motivation to continue with it. I'm going to keep trying for sure, but maybe it's just too long? The chapters are too long, the characters are too predictable, the entire thing just seems like a waste of time honestly, but I'm trying to find the motivation to give you guys a review on whether it's worth it!!
King of Patriam on the other hand is AMAZING. I know I keep saying this but oh my god how have I not read this before????? The plot is INSANE in the best way possible and I'm sitting there rocking back and forth like "is cassian gonna be okay? Is cassian gonna be okay? Is cassian gonna be okay?" I'm genuinely so involved in this book and soooo in love with the characters that any version where they aren't okay will DESTROY ME. I'm only like 30% into the book but it's so unbelievably good that all I want to do is keep reading!
What I've been up to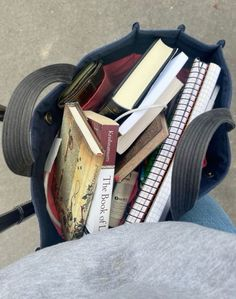 Other than the reads for the week, I've had my head buried in textbooks. Uni never stops and of course, I caught up just to fall behind again! I love studying and academics, but this one textbook chapter had been getting the better of me all freaking week, so of course, I went to a coffee shop and just put my head down and got it done. I feel like it sets me behind so much when I get stumped on a task and stuck on it, but the feeling of finishing the task that you had been procrastinating for so long feels amazing. 
Also, if you guys didn't know, I've become way more active on my bookstagram! I'm enjoying finally taking the time to post for me and not for my viewers. I feel like making posts and finding the time to go on social media was super draining until I switched into posting photos that I really like and things about my life instead of just books. Don't get me wrong, my life is pretty much centered around books, but the little moments of rain falling on my way to campus, or my coffee from this mornings coffee shop run have now made it onto the bookstagram and it makes me feel way happier and content with the things that I am now posting. If you're on bookstagram come say hi! I'd love to hear from you and follow each other <3.
What I've been drinking
I'm back on my earl gray kick. I know, it never ended, but now that the weather is cold and chilly, it's almost necessary to have an earl gray once per day. I also had a wine night for my birthday on Monday which was super fun!
What I've been listening to
You know I've had Taylor Swift on repeat, of course, but I also listened to the most recent episode of the Matcha Diaries on my way to Indigo to pick up Iron Flame! I love getting into my podcasts and they were doing a book rec episode which I loved. They talked about Once Upon A Broken Heart and I've heard soo many great things about it so I feel like that series (plus Caraval) might be next on my tbr.
Wishing you guys the best upcoming week yet!