Hi, bookworms! Today I'm coming to you with another book tag.
As someone who obsessively listens to the beauty and the beast soundtrack, I'm super excited to get into the Beauty and the Beast Book Tag from Erin over on the Book Loving Nut!
My plan is to link all of the reviews to each book as they're mentioned, so if you're interested in checking any of them out then feel free to use the links attached!
So let's get into it!
"Oh what a guy, Gaston!" A villain you can't help but love-
Maven, from the Red Queen series. Sure he had his downfalls, but I went into the book adoring him and came out the same way!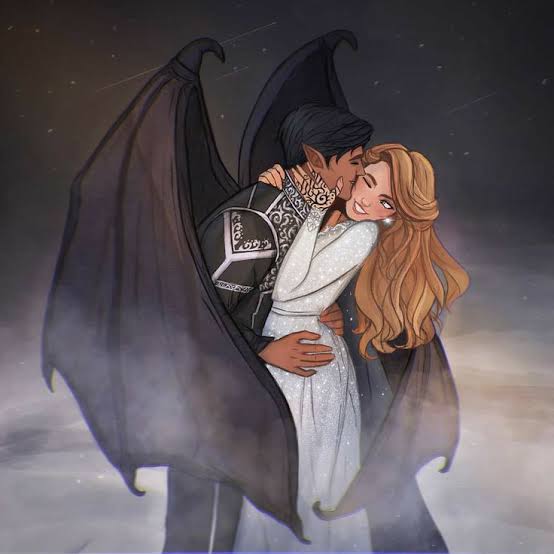 "Here's where she meets Prince Charming" Your OTP-
Feyre and Rhysand from the A Court of Thorns and Roses series. Their story is something I'll probably never get over, I mean how could I get over it?! The hardships that they've endured have only made them stronger and they're the ultimate power couple.
"I want so much more than this provincial life" A character destined for greater things. –
All of them…? Maybe Aelin Ashryver Galathynius from Throne of Glass. She's definitely a powerful fire-breathing queen that is destined for amazing things as we see throughout this incredible series.
"Be our guest!" A book that made you hungry.-
Heartless by Marissa Meyer. If you've read this book then you know exactly what I mean. Cath's amazing desserts had my mouth watering throughout the entire book.
"Beauty and the Beast" Opposites attract.-
Quint and Pru from Instant Karma. These two were opposites attracting to the nth degree. I loved watching them grow into characters that came to admire their differences instead of hating them.
"But there's something in him that I simply didn't see" A character who is more than they appear-
Lucien from the A Court of Thorns and Roses series. I went into this series thinking that Lucien wouldn't be as big of a character that he is, and with every book, he grew in importance.
"I was innocent and certain, now I'm wiser but unsure" A book that changed you in some way-
Lore by Alexandra Bracken. I realized just how much I enjoy learning about mythology.
"Kill the Beast!" A book you picked up because of hype. –
Red, White & Royal Blue by Casey McQuiston, and I don't regret it one bit. One of my favorite comfort books!
"I'll never shake away the pain" A book or moment that always makes you cry-
Rhysand's speech to the inner circle in A Court of Wings and Ruin, right before the final battle.
"How does a moment last forever" A book that you've loved since you were little.-
The Hobbit. This book means the world to me and my family and I've loved rereading it while I'm older.
And that's the tag! Hope you enjoyed!