Okay, I'll be completely honest, I started this book only because I wanted to watch the TV show, but I have to say that I really, surprisingly, loved it?
The Summer I Turned Pretty by Jenny Han was exciting and adventurous. It was the perfect summer read and it had me craving the beach and sand between my toes.
Plot
Belly has always known that she was destined to end up with one of the Fisher boys. Conrad Fisher has caught her eye and Belly has been yearning for the love that she feels for Conrad for..well, ever. Jeremiah on the other hand, they're best friends. Jeremiah Fisher is a total goofball and Belly can tell him anything.
But everything changes this summer when Belly arrives at the summer house and Conrad is dark and keeping to himself. Jeremiah continues his playfulness, but Conrad's absence creates mystery within the house. Why is he acting so selfish?
As Belly embarks on her most exciting summer yet, romance brews between her and the Fisher boys. Which one is she destined to end up with, or will she find herself and make memories that will last forever this summer?
Characters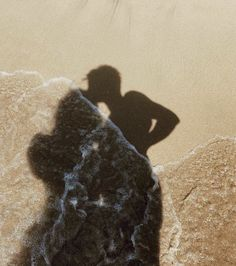 Belly was kind of childish, and while I knew that going into this book she was going to be sixteen, I didn't expect her to act like so much of a kid. I feel like she had her moments where she was really mature and kind and exactly what I needed from a main character, but she also had moments where I was kind of annoyed by how much of a kid she was being. 
Despite this, she was a likeable character. I wouldn't say she's my favorite main character, but I did enjoy seeing her flashbacks and her feelings develop throughout the book.
Jeremiah was a total goofball and I loved him. He was so funny and he constantly had me smiling during the book. He genuinely made the book so much lighter and easier to digest.
Steven, Bellys brother, was kind of just there? I mean I've got nothing good or bad to say to be honest. He was a fine character, sometimes a bit of a jerk, but he was fine.
Conrad, where do I even start? I knew I would fall for the dark and broody guy but wow did I fall for Conrad Fisher. It was kind of like a rivals to lovers thing that he had with Belly and I knew he would have me blushing by the end of the book.
Setting
Honestly, I'm feeling all the summer vibes, so the setting of this book had my hopes up really high, and I can happily say that it met my expectations perfectly. I really loved being by the beach and enjoying the sun with Belly and the boys. It was such a fun setting that really had me yearning for the freedom that summer provides. 
"When you walk on the beach at night, you can say things you can't say in real life."

– Jenny Han, The Summer I Turned Pretty
Writing
I really enjoyed Jenny Han's To All the Boys series, so I kind of knew her writing style a bit, and I loved how easy this book was to read. I was basically carried away into another world and it was exactly what I needed.
In conclusion
I really enjoyed this book and I can't wait to read the rest of the series!
Rating: 4.5/5⭐️