GUYS I AM SO OBSESSED!!!! This was my first ever Lily Gold book and I can't wait to read more omg. This was such a fun and easy read, it had my emotions all over the place. It was quick and it had me smiling almost the entirety of the book. GET YOUR HANDS ON THIS NOW!!!
Plot
When Layla Thompson finally comes to the conclusion that she's absolutely hopeless at dating and romance, the three men that live in the apartment next door propose a fake dating arrangement that will gain them more fame as a podcast segment on their show, and practice romance for Layla.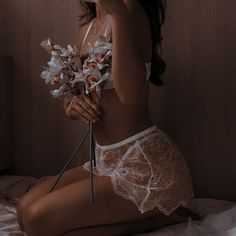 Zack, Josh, and Luke run a relationship advice podcast, and with listeners slowly dwindling, Layla's fake dating experiment couldn't have happened at a better time!
As the boys and Layla embark on a journey to discover the highs and lows of romance and relationships, their businesses both grow as more and more fame knocks on their doors.
But how long can they keep up the fake dating experiment before someone ends up falling? Will the boys be able to save their friendship with Layla while also teaching her how to love?
Characters
When I tell you I LOVE Layla, I'm being serious. As a main female lead, she was everything I needed, and more. Layla's backstory was everything, giving her the perfect reasons to be where she was today. She's a successful businesswoman, and her hardworking nature was super admirable. I also loved seeing her let go and become more carefree and genuinely happy. She's beautiful and strong and intelligent and as the female lead, Lily Gold gave me exactly what I needed.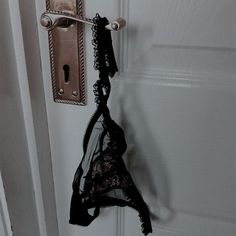 Zack, where do I start? He's usually not my type of guy considering I'm not into the huge rugby player kind of boys, but man am I swooning for this guy. Zack and his adorable nicknames for Layla had me giggling like a sixteen-year-old. He was totally and utterly adorable. Along with that, his tough exterior was hiding so much depth as a person. He's such a softie at heart and it was clear basically from the first moment we met him that he cares so much for Layla. His heart is so full of love and all I can say is that he deserves the world. 
Josh was such a cutie! He always put up a mask around everyone, except for Layla and I loved that he was able to let go around her. I love that he cared so much about everyone else, but I wish he knew his own value because he's so special. Josh is so humbling as a character. He made me realize just how deep a person's feelings can go, and that doing what is right for you can often hurt someone that you care about. I found it beautiful that he always put Layla first, but I also loved when he realized that he came first too.
I saved Luke for last because honestly, he's my favorite. Despite the age gap between Luke and Layla, he was the one I instantly fell for. Ex-teacher that smells like books and tea? Yes, please. And he called her sweetheart and I would instantly melt. Luke had me completely twirled around his finger, the entire book. I was wishing and hoping that he would have a happy ending and that he would finally live life freely and without the restraints of worrying about what the teachers would think or about his ex wife. He's such a beautiful and strong character and I loved every second of him!
Setting
This book took place in England, and as I used to live there and spent most of my childhood there, it gave me major nostalgic vibes. I was swooning over the familiar speech patterns and how easy I was finding myself reading this book as someone who's now living in Canada. I loved being back in my old country, I loved that the setting was so familiar to me!
Writing
As this is my first Lily Gold book, I didn't know what to expect at all. I found the book while I was scrolling through my kindle unlimited recommendations, and the cover just caught my eye.
Lily Gold blew me away. I was so surprised that I'd never heard of her and her books before and now I'm basically going to scour the internet for the rest of her books and probably do a huge binge read!
Her writing had me on the edge of my seat sometimes, squirming, swooning, and totally falling in love.
In conclusion
I loved this book! It was the perfect escape from reality and I got lost in the pages of this adorable fake dating romance!
Rating: 4.5/5⭐️