This book was such an amazing addition to the Vampire Academy series. It gives me such winter vibes and it's definitely a book I'll be rereading when Christmas comes along! So far, this series has been nothing but fun. It's dramatic and exciting, keeping me on my toes and getting me excited for every chapter!
I was super excited to start this book after finishing the first book (Vampire Academy) in basically a day. Frostbite was no different and I couldn't put the book down, finishing it in a day too. It was a quick and easy read that really added the suspense of the entire Strigoi vs. Moroi war that seems to be coming at a rapidly increasing pace.
Plot
After saving Lissa from Victor, the two of them are back at the academy and gearing up for winter break. When an insanely gruesome Strigoi attack takes place, the Guardians realize that humans are helping them, changing the game entirely.
The walls of the academy are shaking with gossip about the attack and before long, many of the Moroi families feel unsafe to travel to the school for Christmas. As a result, the royals have given the academy access to a beautiful and luxurious ski resort where they can spend their holidays like royalty.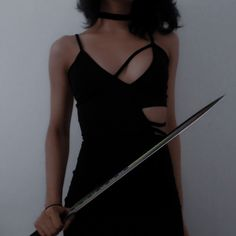 Rose navigates her new world of keeping Lissa safe, training for her own Guardian lessons, and her increasingly complicated love life. Can she balance everything while keeping a check on her emotions that seem to run wild?
Characters
I want to start with Rose because I feel like there's a lot to talk about with her. The last book kind of ending with Dimitri explaining to Rose that she's too young and this is a theme that carries forward in this book. There are so many instances when Rose acts too young. She's seventeen, nearly eighteen, which is my current age (I turn eighteen in November 2021), and she's extremely experienced. I expected her to have a bit more of an adult-like attitude instead of taking her anger out without thinking. There were so many times when it was frustrating to be in her head because she was quite literally not thinking and it was difficult to like someone who immediately acts before thinking.
That being said, Rose mentioned multiple times that she was working on that, and becoming more of an adult was a goal for her. I'm hoping that she becomes more mature and makes her decisions in a reasonable manner in the next few books, proving that she does have what it takes to be a Guardian.
Lissa is a character I really like. I feel like there isn't something to hate about her. I do feel like she could be a bit passive and indecisive and hard to manage, however, she seems like a sweet person. At the same time, I do think that her friendship with Rose is a little one-sided. Sure, Rose is supposed to be protecting her, but Rose can't even talk to her. It's always about Lissa when it comes to their problems and I wish that she was a bit more of a friend to Rose instead of just relying on her for her own problems.
Along with all of this, Lissa's new boyfriend Christian is a character I quite enjoyed. His sarcastic comments constantly made me laugh and he was a decent person.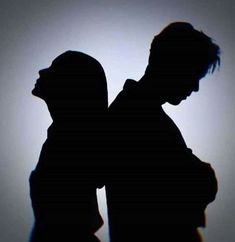 Speaking of boyfriends… Rose kind of went all out with the boys in this book! Of course, Dimitri was a front runner, his beautiful hair and Russian accent making him one-of-a-kind. While she and Dimitri definitely had their issues, Rose was also kind of into another Guardian-novice named Mason that I found myself really loving. He had the air of a puppy and the way he treated Rose was nothing but respectful. To add to that, she met Adrian, a royal with a bad reputation and I was immediately hooked on his character. I want to know more! I love his witty banter with Rose and the way he flirts is so attractive! I can't wait to see more of him in the next book. 
"You can't force love, I realized. It's there or it isn't. If it's not there, you've got to be able to admit it. If it is there, you've got to do whatever it takes to protect the ones you love."
Setting
The royal ski resort was definitely an exciting setting. A bunch of vampires skiing in the dark? How could that not be fun?
I also loved how the students had free-range of the resort. They could ski, use the spa, etc. It was nice to see what Rose and Lissa actually wanted to do.
Writing
Like I mentioned in my previous review, the writing had a fanfiction-y, Wattpad air around it. That doesn't make it bad, though! It's a middle grade and I'm not super used to that kind of writing so it does take me a little longer to get into, however, with every book in this series I'm beginning to find it easier to fall in love with these characters.
In Conclusion…
I loved this addition to the Vampire Academy series. It was such a fun story full of romance and drama and exactly what I needed right now.
Rating: 4/5⭐