Fall is one of those times of the year where all I want to do is snuggle up with the coziest blanket possible and never leave my sofa. The air turns crip, the leaves change colours and all of a sudden you're going through the drive-through and asking for a pumpkin-spiced latte for the fifth time that week. The cozy atmosphere is EVERYTHING, and it's such a mood booster for me, but I know that it can also mean freezing cold temperatures are coming my way, and being stuck indoors is nothing if not boring sometimes.
As soon as the first orange leaf falls on the ground, my mind is immediately in a cozy, romantic mode. The fluffy socks magically appear on my feet, the blanket is wrapped around me like a burrito, the cup of tea is steaming in my hand, and, of course, the coziest fall book is being read. So, here are some of my favorite ways to romanticize this season of crisp air and pumpkin spice.
Cozy textures in your wardrobe
If you're like me, chunky knit sweaters are something you've been waiting for since it turned into Spring. I am a sweater girl through and through and pulling out my favorite knits and coziest fleece-wear is one of my favorite things to do as soon as the temperature drops. It's also best to treat yourself and get yourself a new sweater every time this season comes around – treat yo self!
Another way to incorporate cozier textures in your wardrobe is to wear warm socks. I personally have some old socks that are from Bath and Body Works with little polar bears on them! They're cozy, warm, and for someone like me who has FREEZING feet even through summer, they're amazing for giving you a warm hug on your feet.
The fall wardrobe inspo is something I look forward to throughout the year. Dressing in my boots, jackets, and skirts is unbeatable at this time of the year. It's also best as the school year started a little while ago and dressing up for lectures makes everything more enjoyable. It's like a fashion show for your peers! Make them stop and say "wow, she's the main character". If you need some inspo, check out my pinterest account here – I obsessively pin everything I find remotely cute!
Make a fall playlist
My October 2023 playlist is already coming together and I am obsessed. Incorporating some of my favorite bands with hits that I associate with only the fall weather is one of my favorite things to do every year. It's also super exciting and fun to look back on previous years and see what I was enjoying at that time. Making yourself a fall playlist is a great way to give yourself the main character energy that you deserve. I mean think about it, wake up and put on your empowering playlist full of your favorite hits at this time of the year? Unbeatable.
Head over to a pumpkin patch
Picking pumpkins is one of my favorite things to do, especially with family members or friends! It's so nice to grab a coffee – or hot chocolate – and wander around a pumpkin patch. My friends and I often make a game of this and we name the pumpkins based on how they look – George was my favorite and it was because his face was shaped like Fred and George Weasley from the Harry Potter series!
Movies & Books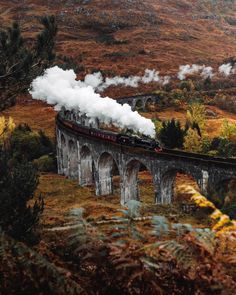 Speaking of Harry potter, what could be better than reading a fall-coded book or watching a fall-coded movie? Nothing. Nothing could be better, is the answer. My brother and I did our Harry Potter marathon before we headed off to university, but now that it's October you know that I'll be watching the Hobbit and Lord of the Rings. I'll also be watching all of the Halloween hits like Halloweentown and Girl vs. Monster. The cute family Halloween movies from Disney are adorable and a must-watch for this time of the year! 
I'll also be reading tons of spooky and fall-coded books. My university book club is currently reading Good Omens which is perfect for this season, but I'm also going to reread Ninth House and possibly it's sequel as well as tons of other fall-typed books. If you're interested in a full TBR list then comment below and I'll be sure to post one!
Food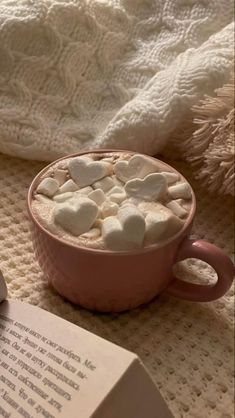 Let's not forget about one of the most important parts of this season – food! This past weekend was Thanksgiving in Canada and my friend and I indulged in a pumpkin pie for dessert while watching movies! This is one of the best parts of this season! There's apple cider, pumpkin pie (and other pumpkin treats), there's hot teas, and hot chocolate. You can never go wrong with a really hearty meal with fall-flavoured treats afterwards. 
Immerse yourself in the fall experience
Enjoying the beauty of fall is an experience you can't miss out on. Embrace the coziest of cozy vibes and make this a season that you'll fall in love with every single year! Happy fall everyone!