Honestly, this summer has gone by in a blur. I can't tell you guys where the time went, but here we are, yet again, with me coming back to my blog and realizing its been forever since I've posted. Anyways, I'm baaackk!! And this time, I'm hopefully here to stay.
I've started getting myself back into a routine of enjoying my books again after quite a long hiatus because of school and classes. I recently finished the last off campus book (The Goal by Elle Kennedy), which I absolutely DEVOURED. Seriously, I couldn't put it down. I never realized how completely addicting hockey romances could be (if you have recommendations PLEASE comment because I need more!!!). 
I'm also planning to start If We Were Villians for my book club with my mum. I've heard so much about that book so I'm kind of excited to see what it's about. Our last book club read was The Secret History by Donna Tartt and we both loved that one. It was dark and suspensful but also so fulfilling and one of those books that's kind of life-changing. I'm hoping that If We Were Villians will give me the same vibes and make me feel like fall is on the way because the Canadian weather is just not giving this year. One second it's raining here and the next it's so sunny that I'm sweating. 
Other than that, I'm planning to watch the new Red, White, and Royal Blue movie. I'm soo excited to see it, especially because I really enjoyed the book version of it. I'm hoping that Alex and Henry live up to my expectations, but I have to admit, my hopes might be a bit too high. Have you guys seen the movie yet? Is it worth the watch?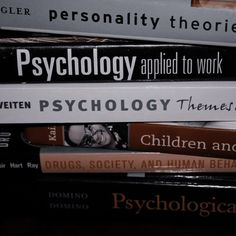 In other life updates, I've switched my program (finally) to one that I think fits me so much better. I'm now a psych student specializing in human behaviour, and I can't wait to start in September this year. I feel like this new program change has given me a lot more confidence in my future and the plans that I've been making for myself. It's nice to feel like I'm finally on track for where I want to be – who knows, maybe one day this blog will turn into tips and tricks from a therapist! 
Happy reading bookworms, hope everyone is enjoying the sunshine!