This book was adorable, and wow what a twist!!!
Plot
Susannah is gone and Becks boys are left to fend for themselves. When Belly spends her first summer at home instead of in Cousins with the boys, she's deeply depressed and unattached to the world. She doesn't want to spend time with her best friend Taylor, nor does she want to swim or meet up with the local boys. She wants Susannah. She wants Cousins. And she wants her boys.
When Jeremiah calls Belly and tells her that Conrad has gone missing and that he has midterms in a few days, Belly drops everything and runs. Jeremiah and Belly set out to find Conrad and bring him home, but maybe their summer will turn out to be their most interesting one yet.
"You never know the last time you'll see a place. A person."

– Jenny Han, It's Not Summer Without You
Characters
Belly is growing up, that's for sure, but there's still that element of childishness to her. She acts like a kid most of the time and I feel like the book would be a lot shorter if she acted her age and kind of got to it instead of having a tantrum every chapter. That's not to say that I don't like Belly though. She does have her moments and there are times when she makes decisions that I felt like I would make in her situation.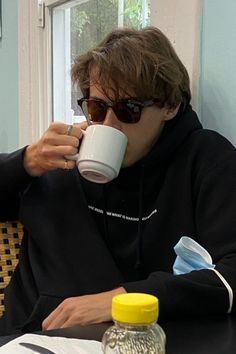 Conrad is still the dark and broody guy that Belly fawns over, but I have to say that his attitude in this book kind of had me annoyed. He was grieving and it was heartbreaking, but until I figured out what was really going on, he had me wanting to throw the book at the wall. I do have to say that he redeemed himself though and I hold so much love for him. 
Jeremiah has grown up a lot over this past book. Losing a mother can't have been easy considering he was at home with her when it happened, and I feel so sad that he has to deal with it all on his own. That being said, he's really mature now. Going to find his brother, calling Belly, doing what's right even if it hurts him, he's a good guy and I kind of found myself falling for Jere throughout the book.
Setting
I was waiting and waiting for the perfect setting of Cousins and the summer house and Jenny Han measured up to my high expectations. Being back at the beach with Becks boys puts a huge smile on my face and has me feeling all tan and glowy.
Writing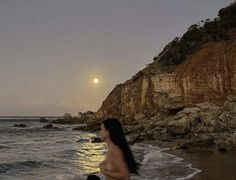 This book had me in tears. The amount of grief that I felt within the pages had me nearly bawling and I loved every single second. I like the flashbacks and seeing Beck still in the boys and Bellys hearts. 
In conclusion
While I expected this book to be another casual story about summer and Belly growing into a woman and finding love within the boys, I was shocked to see thar Beck had passed and the story was more about dealing with the grief of a mother figure. It was a hard book to swallow in my opinion, and it was really heavy at times, but the kids story had me feeling lighter as they dealt with everything. I'm excited to see how Bellys love story ends as the cliff hanger had me waiting for more!
Rating: 4/5⭐️