If you've been following along with my reviews, tweets or anything about my reading, you know that I've been obsessed with Erin and her writing since she came out with Catching Cole, and the Veil trilogy. Knives and Knuckledusters is the last book in the Hell Hounds MC series that I've been completely devouring with every new release and I can't believe it's over!
Plot
After Guns & Gags, Nicci is left to deal with her grief of losing Gunner all on her own. She spends three months on the road, killing for money and surviving however she can. So when Harry Po drags her back to the London charter, Nicci is placed as a prospect under Cole's supervision.
As Nicci deals with the immense grief and the weight of her decisions, she finds comfort in those who seek to heal her. Spyro and Paige push Nicci to deal with her past and move into the future.
Characters
I kind of want to start with Sadie and Cole. I know they're not the main characters in this book, but I can't help but think of how far they've come. When we were first introduced to Sadie, the only tie she had to the club life was her father, and now, she's married to a club president, an old lady, and trying for a baby. It's insane to me that I've seen Sadie and Cole's relationship come so far!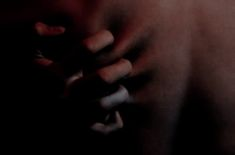 Nicci was a character that took me by surprise. I knew that her grief was going to be a focal point of the book considering the immense heartache that Guns & Gags put me through (thanks Erin), but I didn't realize just how heavy it would be. As someone who has had experiences with grief before, it brought me back to my own life which made it difficult to manage, but also kind of amazing to reflect upon? I feel like I understand Nicci on a deeper level and that her actions were way more justified in my eyes. She's someone that I feel like I could really relate to, and I got her. 
Paige was also a character that was unexpected for me. I'd heard many mentions of her and a few interactions in previous books, but I had no idea she was going to be one of the main characters/love interests. I love that she was though. Paige's story was so hauntingly beautiful and sad. I wish I could hug her and tell her that she made it out alive and she can be happy now, but it doesn't change the insane past that she's had. I love that her personality has been made to specifically show that her past has not broken her.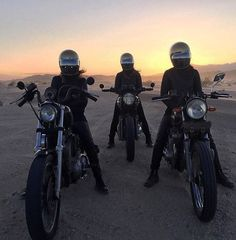 Spyro was just as I expected. He was brooding and gorgeously intense. I love that he had a soft spot for his girls but was tough on his exterior. He's someone that you know would do anything to save you if you needed him.
Setting
The London charter of the Hell Hounds is my favorite. It brings me right back to Catching Cole and I love the flashbacks I'm having of Sadie and Cole visiting for the first time or how Sadie finally decides its her home. I love it!
Writing
This was a rollercoaster, I have to admit. The writing had me so completely enthralled that I read this in pretty much one sitting, but my emotions were going crazy. One second I was laughing, the other I was crying and that's almost the best feeling when you're reading a book like this.
In conclusion…
I can't believe this series is over (at least this part of it). I loved every second of my time with the Hell Hounds, and I can't wait for more!
Rating: 5/5⭐️