This was such a fun and quick read to add to the calendar romance series. I enjoyed each character and what they brought to the story, making it a quick and easy read that I finished in about an hour!
Plot
Cara Walsh dreams of living in New York City, working as a graphic designer. With her Irish heritage, Cara is lucky enough to land a job interview right in the city. Living with her cousin, Rachel Turner, she explores the Big Apple, eating American foods, trying American beer, but when she doesn't hear back from her interview right away, Cara's anxiety spikes.
Are her dreams worth rearranging her entire life around?
Characters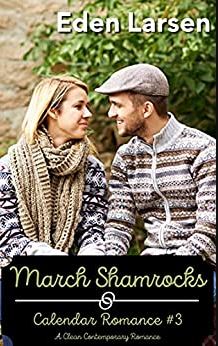 Cara was a fun character. I like her personality and that she's from Ireland. It gave her a lot to talk about and a bit more depth which I enjoyed. At the same time, she was sometimes flat. There were times when Cara just seemed a bit self-centered or maybe just single minded. She came to New York ready to go after her dreams, living in the huge city of New York and getting her dream job, but like two days after she got there, she was ready to give up and go home. She had to be more prepared for this kind thing?
Rachel was a character that I'm familiar with already from January Beginnings and her story finding love with her boyfriend Chad. It was amazing to see both Rachel and Chad again in this book and while she was a side character, I think it made me enjoy the book quite a bit more.
Ryan was a new character and is the love interest in this book. He seemed pretty interesting and his music gave him more of a personality which I enjoyed. Instead of the usual jock type love interest that you often find in contemporary romances, I was given a bit of a music nerd which I found quite enticing.
Setting
From New York City where Larsen's usual books take place, to Ireland, the settings were perfect for this story and each of the characters. The Irish aspects of Cara made the story ten times better and gave her a reason why she might not want to live out her dreams in a massive city.
Writing
Larsen's writing was quick and easy. I liked how short the chapters and the book were and I was able to finish it in one hour, giving me a short romance that I found myself really enjoying!
In Conclusion…
A fun and easy romance to add to the calendar romance series.
Rating: 4/5⭐