As November (unbelievably) comes to an end, my December picks have been definitely thought through. While I'm a major mood reader, I love making TBRs and lists for myself, especially when exam season rolls around and being stranded without a book is out of the question. My mood reader tendencies will most definitely take over and tell me to ignore this list, but regardless, here are my top choices and reads that I'd love to get through before December ends!
Serpent & Dove – Shelby Mahurin
This has been one of those books that's been sitting on my shelf since it came out. This book blew up on booktok and bookstagram, and of course I was curious and picked it up, but I never got around to reading it. I even bought the other two books in the trilogy, but they've been sitting and gathering dust on my shelf and I figured it was time.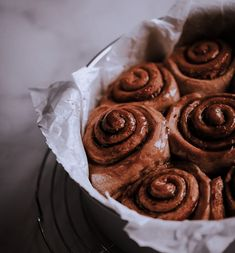 I was also in the mood for a darker, spookier, and more fantasy based read since I haven't been able to get into one for a while. I've been stuck on a romance kick lately, and I'm missing my fantasy roots so I'm really excited to see how this one goes!
Synopsis: 
Bound as one to love, honor, or burn.
Two years ago, Louise le Blanc fled her coven and took shelter in the city of Cesarine, forsaking all magic and living off whatever she could steal. There, witches like Lou are hunted. They are feared. And they are burned.
Sworn to the Church as a Chasseur, Reid Diggory has lived his life by one principle: thou shalt not suffer a witch to live. His path was never meant to cross with Lou's, but a wicked stunt forces them into an impossible union—holy matrimony.
The war between witches and Church is an ancient one, and Lou's most dangerous enemies bring a fate worse than fire. Unable to ignore her growing feelings, yet powerless to change what she is, a choice must be made.
And love makes fools of us all.
Blood & Honey – Shelby Mahurin
Of course, the sequel is on my list. I'm really hoping to get through this series and I've heard so many great things. Also, a little thing with me, I can't stop in the middle of a series. Doesn't feel right to me. I need to see it through. So yes, this is definitely on my list if I manage to get through serpent & dove.
Synopsis:
After narrowly escaping death at the hands of the Dames Blanches, Lou, Reid, Coco, and Ansel are on the run from coven, kingdom, and church—fugitives with nowhere to hide.
To elude the scores of witches and throngs of chasseurs at their heels, Lou and Reid need allies. Strong ones. But protection comes at a price, and the group is forced to embark on separate quests to build their forces. As Lou and Reid try to close the widening rift between them, the dastardly Morgane baits them in a lethal game of cat and mouse that threatens to destroy something worth more than any coven.
God's & Monsters
Yep, got them all on the TBR, it's happening, I'm finally going to see what the crazy hype is about and whether this series really is worth the read.
Synopsis:
Evil always seeks a foothold. We must not give it one.
After a heartbreaking loss, Lou, Reid, Beau, and Coco are bent on vengeance more than ever before—and none more so than Lou.
But this is no longer the Lou they thought they knew. No longer the Lou that captured a chasseur's heart. A darkness has settled over her, and this time it will take more than love to drive it out.
Icebreaker – Hannah Grace
This has been going crazy recently. Everyone I know is trying to read this one, and of course, I have to as well! I mean it's about ice hockey, isn't that super wintery?
Synopsis: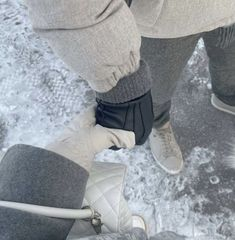 Anastasia Allen has worked her entire life for a shot at Team USA.
A competitive figure skater since she was five years old, a full college scholarship thanks to her place on the Maple Hills skating team, and a schedule that would make even the most driven person weep, Stassie comes to win.
No exceptions.
Nathan Hawkins has never had a problem he couldn't solve. As captain of the Maple Hills Titans, he knows the responsibility of keeping the hockey team on the ice rests on his shoulders.
When a misunderstanding results in the two teams sharing a rink, and Anastasia's partner gets hurt in the aftermath, Nate finds himself swapping his stick for tights, and one scary coach for an even scarier one.
The pair find themselves stuck together in more ways than one, but it's fine, because Anastasia doesn't even like hockey players…right?
The Naughty or Nice Clause – Kate Callaghan
This one is an ARC and perfect for the festive season. I'm definitely excited for this one, and I thoroughly enjoyed Kate's hellbreaker series!
Synopsis:
Being Naughty Has Never Been So Nice!
When Lyla's father retired as CEO of the toy company which has been in their family for generations, she was meant to receive his shares. Instead, she discovers the company is bankrupt and her father has given her shares to Mason Klaus, an investor known in the corporate world for his cold and callous nature. Much to Lyla's frustration, her only option is to run the company with him, despite their evident loathing for one another.
When Mason cancels the annual Christmas party, Lyla throws it anyway – only for the event of the season to result in a terrible fire. With the offices and Lyla's credibility ruined, Mason offers her a deal: he'll forget her part in the disaster, but she must join his family for the twelve days of their Christmas holidays.
Taken to a fantastical winter wonderland, Lyla hopes that she might discover some of the secrets Mrs Klaus is hiding, and maybe even a way to get her company back. However, when Mason introduces her to the secret village as his fiancée, she is horrified to realize she has no choice but to go along with the pretense – because the cost of bringing an outsider to their magical land is far too high.
Can Lyla resist the devilishly handsome Mr Klaus and the enchanting village to win back her company, or will she give into temptation?
---
And that's it! I'm keeping it nice and short this month since exam season is upon us and I'm trying to spend time practicing other hobbies as well! What's on your TBR for this month? Any familiar favorites?