Hi, bookworms! Happy June!
It's finally summer which means I can spend any spare minute I have reading! I have a ton of books on my TBR for this month and the rest of the summer, so let's get into it!
---
The Unveiling by Erin Mc Luckie Moya
Erin has recently taken over my life with her incredible writing style and addicting stories so I'm definitely excited to launch into this new series!
Plot: When Covid lifted, so did the veil on our world. We thought Covid was terrible because it crumbled economies, crippled businesses and left people feeling a sense of loss. That was until the veil lifted.
It took two and a half years of on'and'off lockdowns for people to turn from merrily singing to each other from balconies, to being pissed about not being able to celebrate thanksgiving with their families, to finally being family or core unit. Gone were the days of togetherness, ubuntu and globalisation, and in its place was something much worse. You see it wasnt just the loss of connection that weighed heavily on you, it was also the blatant mistrust.
So when the veil lifted and we looked at each other, I mean really looked at each other, we realised that we werent human at all.
Reya discovers that she is half angel, half shifter, but it is the Angel bloodline in her that has the authorities sitting up and paying attention.
As Reya muddles through her newfound abilities with the guy assigned to train her. And as the lines between their relationship soon becomes blurred, Reya starts to realise that there is a lot more to her powers than she was initially led to believe.
With races fast dividing, is she alone enough to stop the impending global race war that is about to explode?
Add this book on Goodreads
The Parting by Erin Mc Luckie Moya
If I enjoy the first book in the Veil series, I'm hoping to continue!
Plot: Stationed in the Fae Realm, Reya seeks refuge from the disaster left behind in her own world. Determined to not simply be a pawn, she tries to navigate the etiquette and customs unique to the Fae, but soon realises that she is at the mercy of the King (as well as Chase), and the fae don't take kindly to those with angelic blood in their kingdom.
Reya is left to decide if she is comfortable being at the King's mercy in exchange for him harboring her, or if she will once again form new alliances and leave the small comfort that she once knew.
This book is filled with adventure, strategic plotting and insight into the fae realm, as Reya learns to truly stand in her own power, dragging the ever ominous silas around with her.
Add this book to Goodreads
One Last Stop by Casey McQuiston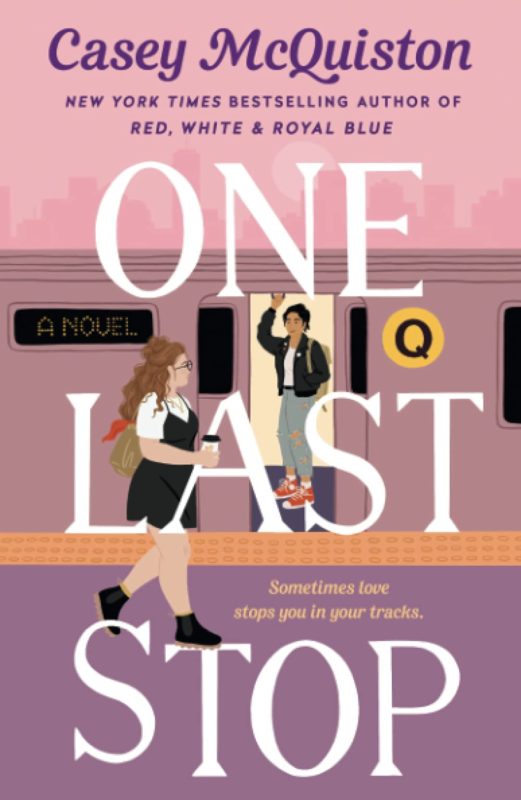 Definitely not sure about this one. As someone who adored Red, White & Royal Blue by Casey McQuiston, I picked One Last Stop up in an attempt to find another comfort book, however, not sure about the plotline yet. Definitely going to give it a try though!
Plot: For cynical twenty-three-year-old August, moving to New York City is supposed to prove her right: that things like magic and cinematic love stories don't exist, and the only smart way to go through life is alone. She can't imagine how waiting tables at a 24-hour pancake diner and moving in with too many weird roommates could possibly change that. And there's certainly no chance of her subway commute being anything more than a daily trudge through boredom and electrical failures.
But then, there's this gorgeous girl on the train.
Jane. Dazzling, charming, mysterious, impossible Jane. Jane with her rough edges and swoopy hair and soft smile, showing up in a leather jacket to save August's day when she needed it most. August's subway crush becomes the best part of her day, but pretty soon, she discovers there's one big problem: Jane doesn't just look like an old school punk rocker. She's literally displaced in time from the 1970s, and August is going to have to use everything she tried to leave in her own past to help her. Maybe it's time to start believing in some things, after all.
Add this book to Goodreads
Path to Retaliation by Amber Isabelle
Absolutely adored the first book in the Fighter's Den series so definitely hoping to continue reading about my Fighter's Den boys!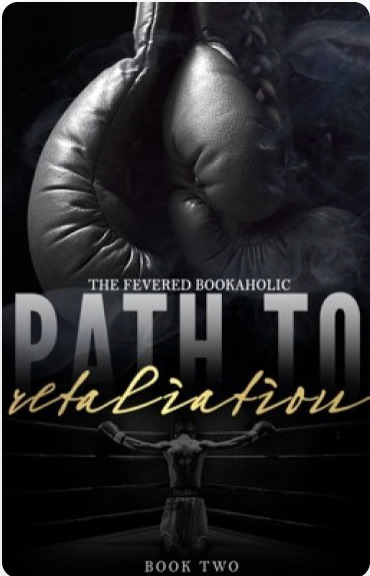 Plot: Under-the-radar boxer Cameron West loves to get through life in a series of humour and mischief. He'll be there to charm your panties off and give you a good laugh about it right after. But it's true when they say that the happiest people often hold the darkest secrets. Cameron is running from an extremely dark past, with secrets he'll fight to take to his grave, and isn't too proud about how he still hasn't escaped his demons. His biggest secret of all could threaten to ruin his career completely and is the reason he refuses to pursue his passion of boxing. When a certain fiery Latina sashays her way into his life and his heart, Cameron must rid of his demons once and for all and struggle to keep what he loves by doing what he does best: fight.
Spunky and flirtatious Avery Cruz can give anyone a run for their money with her witty comebacks and alluring demeanour. Finally reaching the level of psychiatry she aspired to achieve, she's at the peak of getting a handle on her life. That is, until, a charismatic boxer who never fails to melt her with his all too adorable smiles completely consumes her head and heart. Avery soon discovers that this seemingly carefree hunk is hiding some major secrets that threatens to crash everything they managed to built. Pasts will be revealed, trials will come to light, and through it all, Avery will be put to the test. Will she manage to convince Cameron that their love can overcome any demons, no matter how dark or difficult?

Add this book to Goodreads
Path to Restoration by Amber Isabelle
Planning to continue the Fighter's Den series if I enjoy it!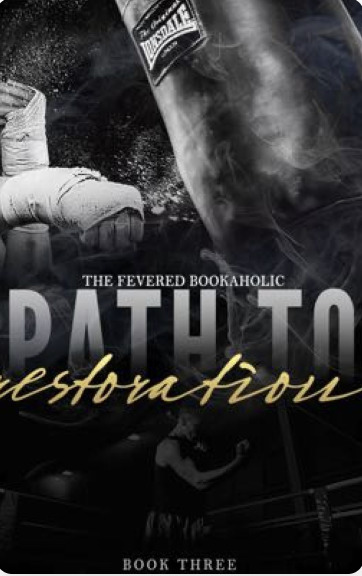 Plot: Nate Hunter; aspiring boxer, brother to five younger sisters, and…stripper. Yeah, you read that right. After his twin sister went through an abusive relationship, Nate fought to restore her honour by starting a chain of nightclubs that hire and help victimized women get back on their feet. It didn't take long for the stripper industry to deem him a knight in shining armour that beckoned damsels in distress. The damsel in his life? A fierce yet gentle woman who doesn't want his help and is more warrior than damsel. She's determined to keep Nate at arms length and ignore the ridiculously hot chemistry that fizzles between them. Now it's up to Nate to convince the woman of his dreams that fairytales still exist and that he wants nothing more than to be her prince. After all, he knows a thing to or two about putting up a fight.
Delilah Stevens; aspiring author, voluntary loner, and…pregnant. Yeah, you read that right. Life has been unstable for Delilah since her father walked out on her when she was six years old. It shouldn't be a surprise that the father of her unborn child walked out on her too. The already shy and reserved girl retreats further into her shell until she is convinced that the real world is nothing like the books she reads and writes. Or is it? Delilah is forced to rethink everything she's ever known about finding "the one" when she is suddenly face-to-face with a man straight out of a romance novel who wants her – bad – and resisting his kind eyes and killer grin is no walk in the park. The question of the hour is whether or not the determined boxer will be another villain in her story or the hero that finally gives her a happily ever after.
Add this book to Goodreads
Path to Realization by Amber Isabelle
Planning to continue the Fighter's Den series if I enjoy it!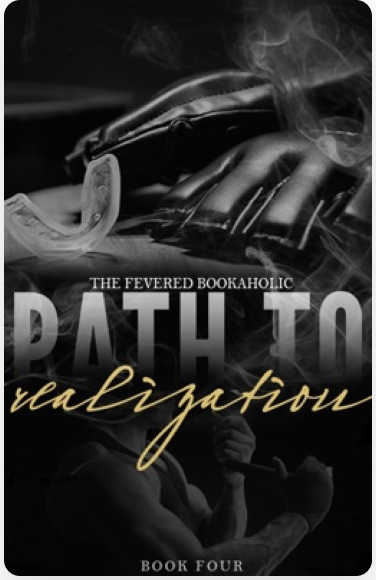 Plot: Asher Pryce hides behind a wall of secrets he's spent most of his life building up. How else is the adopted child whose birth parents run a drug cartel supposed to fit in? He's notorious for his overconfident swagger and total lack of patience for bullshit – a master of masks. The one thing in his life he can't fake? His feelings for his best friend's twin sister. When she returns back home after eight years of living in another city, Asher is ready to take their lifelong friendship to another level. Of course, life has rarely worked in his favour. Between the letters his birth parents keep sending him, a run-in with an old enemy that's out for his blood, and his responsibility to protect his adoptive parents from his fucked up birth family, he would only be putting the woman he loves in danger. He may make his living as a fighter but this is one fight he's destined to lose. Right?
Aria Hunter has gotten pretty good at faking it until you make it. After getting through an abusive relationship and fleeing to another city Aria is ready to return home years later. Everything has changed, including her relationship with her best friend. There's a constant magnetic pull between them and Aria feels their intense chemistry with every touch and look Asher steals from her. Gone is the once scrawny and irritable ten-year-old boy replaced by a cocky and assertive man that's way too hard to resist. But his looks aren't the only thing that changed about him. When Asher finds himself part of his birth parent's crowd once again, Aria knows this only means trouble. The more she fights to keep him safe, the harder it is to hide how she feels about him. Maybe their feelings for each other just aren't meant to be realized. After all, falling for your best friend is just a cliché. Right?
Add this book to Goodreads
Path to Resolution by Amber Isabelle
Planning to continue the Fighter's Den series if I enjoy it!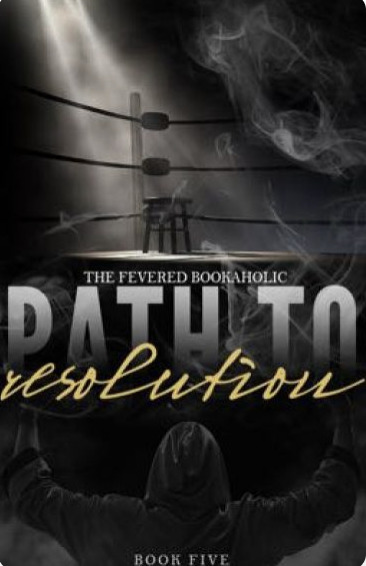 Plot: Wolfe Emerson is notorious for two things: being an absolute beast in a boxing ring and being a voluntary mute. His story remains unspoken and he prefers to live his life in silence. That is, until, his world is turned upside down when he meets someone who is louder than life. The complete opposite of him with her outspoken personality, Wolfe can't decide if this woman gets on his nerves or makes him feel things he's never felt before. The scariest part? For the first time in his life, he wants someone to know who he truly is and see him. Hear him. But will he be able to fight for her in silence, or will he finally have to speak up?
Melanie "Lenny" Parks is notorious for one thing: being a total badass. At least, that's what she wants everyone to think. Her past is a deeply buried secret and she's more than happy to mask her pain behind tough scowls and cold smirks. That is, until, she meets a man who literally bulldozes into her life. This beast of a man seems to have his eyes set on her and what she's clearly hiding from the rest of the world. The kicker of it all? He doesn't speak. Yet he makes her want to fill in the unspoken blanks between them and finally show someone the real her. But does she even know who the real her is anymore, or has she been silenced for good?
Add this book to Goodreads
Harry Potter and the Order of the Pheonix
Currently reading! Been reading the Harry Potter series as a buddy read with a booksta friend!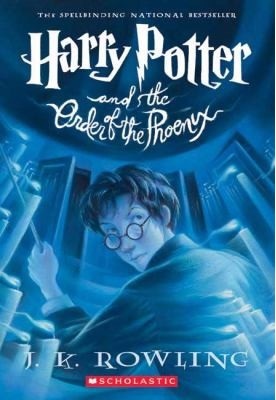 Plot: There is a door at the end of a silent corridor. And it's haunting Harry Pottter's dreams. Why else would he be waking in the middle of the night, screaming in terror?
Harry has a lot on his mind for this, his fifth year at Hogwarts: a Defense Against the Dark Arts teacher with a personality like poisoned honey; a big surprise on the Gryffindor Quidditch team; and the looming terror of the Ordinary Wizarding Level exams. But all these things pale next to the growing threat of He-Who-Must-Not-Be-Named – a threat that neither the magical government nor the authorities at Hogwarts can stop.
As the grasp of darkness tightens, Harry must discover the true depth and strength of his friends, the importance of boundless loyalty, and the shocking price of unbearable sacrifice.
His fate depends on them all.
Add this book to Goodreads
Harry Potter and the Half-Blood Prince
Definitely planning to continue my read of the Harry Potter series!
Plot: The war against Voldemort is not going well; even Muggle governments are noticing. Ron scans the obituary pages of the Daily Prophet, looking for familiar names. Dumbledore is absent from Hogwarts for long stretches of time, and the Order of the Phoenix has already suffered losses.
And yet . . .
As in all wars, life goes on. The Weasley twins expand their business. Sixth-year students learn to Apparate – and lose a few eyebrows in the process. Teenagers flirt and fight and fall in love. Classes are never straightforward, through Harry receives some extraordinary help from the mysterious Half-Blood Prince.
So it's the home front that takes center stage in the multilayered sixth installment of the story of Harry Potter. Here at Hogwarts, Harry will search for the full and complete story of the boy who became Lord Voldemort – and thereby find what may be his only vulnerability.
Add this book to Goodreads
Harry Potter and the Deathly Hallows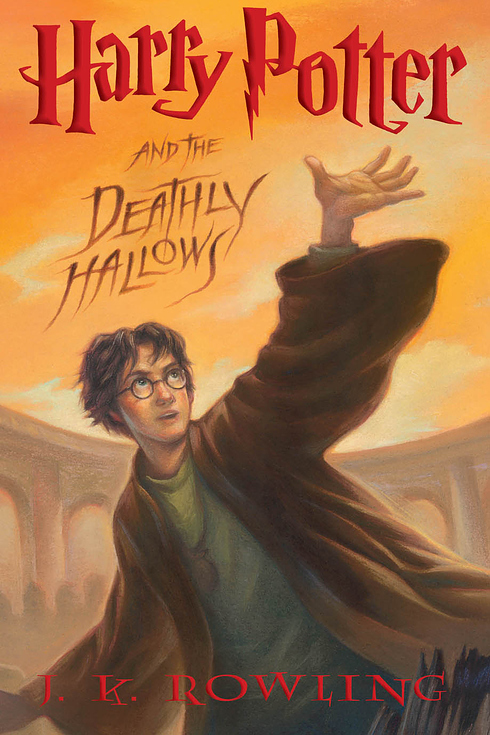 Definitely planning to continue my read of the Harry Potter series!
Plot: Harry Potter is leaving Privet Drive for the last time. But as he climbs into the sidecar of Hagrid's motorbike and they take to the skies, he knows Lord Voldemort and the Death Eaters will not be far behind.
The protective charm that has kept him safe until now is broken. But the Dark Lord is breathing fear into everything he loves. And he knows he can't keep hiding.
To stop Voldemort, Harry knows he must find the remaining Horcruxes and destroy them.
He will have to face his enemy in one final battle.
Add this book to Goodreads
---
And that's it! It's going to be super exciting to get into some new series and new reads as well as stick with some familiar stories! Hopefully, I'll be able to read even more than just my list but these are ones that I absolutely want to read before September begins again!
Happy reading!