With March now upon us, I have a long TBR (to be read) to get through this month. A few of these are for reviews, and a few of them are for me and they've been on my list for ages! So, without further ado, let's get into it!
---
Project Chimera by S.H. Steele
This is a book that I'm going to be reading for a review and I'm super excited to get into it. It's quite short so I definitely think it'll be a great way to start off March.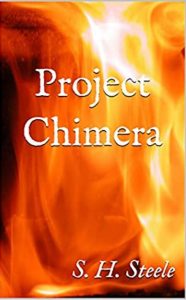 Synopsis: Project Chimera has been targeted and it is up to the three members of this elite intelligence agency to clear their names and bring justice to those who mean to do them harm. River Murphy, Verity Monroe, and Clark Hudson make up the Chimera team. Using their abilities on covert missions, they keep the country and the world safe. Can they keep themselves safe and live to tell the tale?
Add this book on goodreads: https://www.goodreads.com/book/show/53185463-chimera-s-fire?ac=1&from_search=true&qid=BD0ujNBkRx&rank=4
A Dark and Hollow Star by Ashley Shuttleworth
This is another book I'm super excited for. I was fortunate enough to receive an ARC copy of this book, however, it is now out in stores too. It's definitely my kind of story with the fantasy aspects of it and I'm looking forward to discovering the world that the story takes place in.
Synopsis: Choose your player.
The "ironborn" half-fae outcast of her royal fae family.
A tempestuous Fury, exiled to earth from the Immortal Realm and hellbent on revenge.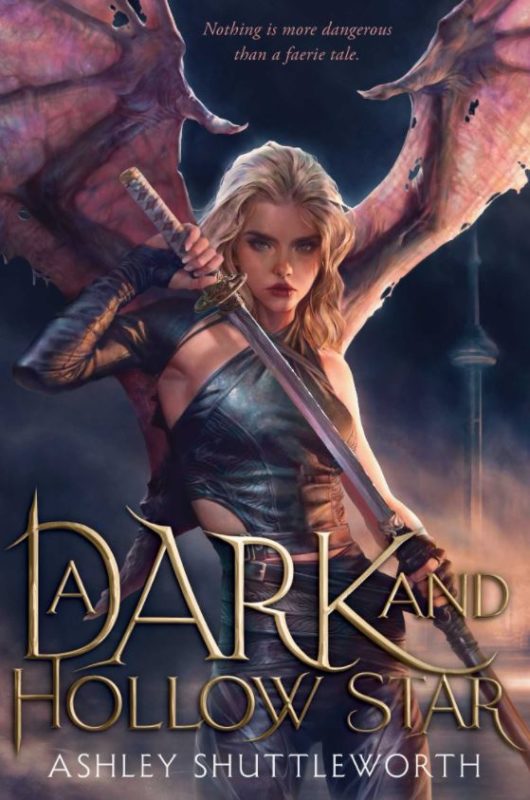 A dutiful fae prince, determined to earn his place on the throne.
The prince's brooding guardian, burdened with a terrible secret.
For centuries, the Eight Courts of Folk have lived among us, concealed by magic and bound by law to do no harm to humans. This arrangement has long kept peace in the Courts—until a series of gruesome and ritualistic murders rocks the city of Toronto and threatens to expose faeries to the human world.
Four queer teens, each who hold a key piece of the truth behind these murders, must form a tenuous alliance in their effort to track down the mysterious killer behind these crimes. If they fail, they risk the destruction of the faerie and human worlds alike. If that's not bad enough, there's a war brewing between the Mortal and Immortal Realms, and one of these teens is destined to tip the scales. The only question is: which way?
Wish them luck. They're going to need it.
Add this book on goodreads: https://www.goodreads.com/book/show/53341666-a-dark-and-hollow-star?ac=1&from_search=true&qid=QEA9AJAnfu&rank=1
The Stolen Kingdom by Jillian Boehme
This is another book that I was fortunate enough to receive from Netgalley. The book is published on March 2nd of this year so that's super exciting too! It's another fantasy book and since that's the genre I've currently been binge-reading, I'm pretty sure I'm going to love it!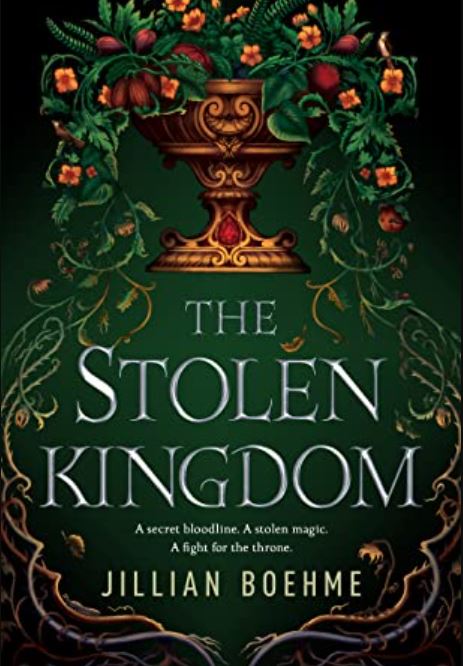 Synopsis: For a hundred years, the once-prosperous kingdom of Perin Faye has suffered under the rule of the greedy and power-hungry Thungrave kings. Maralyth Graylaern, a vintner's daughter, has no idea her hidden magical power is proof of a secret bloodline and claim to the throne. Alac Thungrave, the king's second son, has always been uncomfortable with his position as the spare heir—and the dark, stolen magic that comes with ruling.
When Maralyth becomes embroiled in a plot to murder the royal family and seize the throne, a cat-and-mouse chase ensues in an adventure of dark magic, court intrigue, and forbidden love.
Add this book on goodreads: https://www.goodreads.com/book/show/53205978-the-stolen-kingdom?ac=1&from_search=true&qid=JZqUEH0FwV&rank=3
Tigers, Not Daughters by Samantha Mabry
This book is actually coming out in March too and I am taking part in the book tour for it! I will be posting here, and on Instagram for reviews of the book and other bookish things surrounding the incredibly interesting storyline.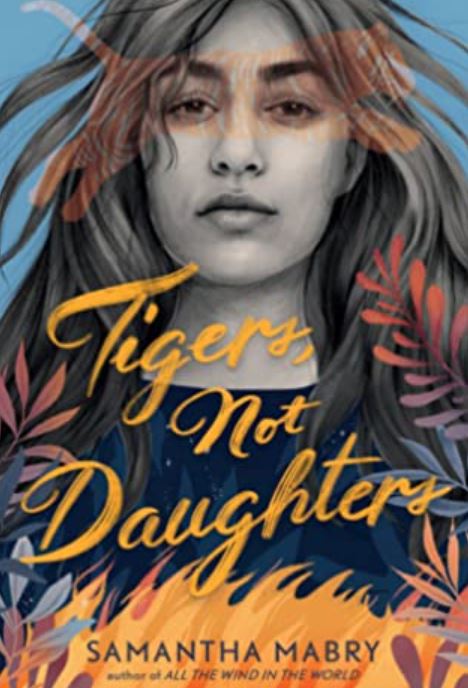 Synopsis: The Torres sisters dream of escape. Escape from their needy and despotic widowed father, and from their San Antonio neighborhood, full of old San Antonio families and all the traditions and expectations that go along with them. In the summer after her senior year of high school, Ana, the oldest sister, falls to her death from her bedroom window. A year later, her three younger sisters, Jessica, Iridian, and Rosa, are still consumed by grief and haunted by their sister's memory. Their dream of leaving Southtown now seems out of reach. But then strange things start happening around the house: mysterious laughter, mysterious shadows, mysterious writing on the walls. The sisters begin to wonder if Ana really is haunting them, trying to send them a message—and what exactly she's trying to say.
Add this book on goodreads: https://www.goodreads.com/book/show/52776262-tigers-not-daughters?ac=1&from_search=true&qid=UG7Iyc8MOL&rank=1
Shadow & Bone Trilogy by Leigh Bardugo
If you haven't heard already, Shadow and Bone is being made into a television series on Netflix! The show is meant to come out in April so I'm hoping I can read the books before it comes out!
Synopsis: Surrounded by enemies, the once-great nation of Ravka has been torn in two by the Shadow Fold, a swath of near impenetrable darkness crawling with monsters who feast on human flesh. Now its fate may rest on the shoulders of one lonely refugee.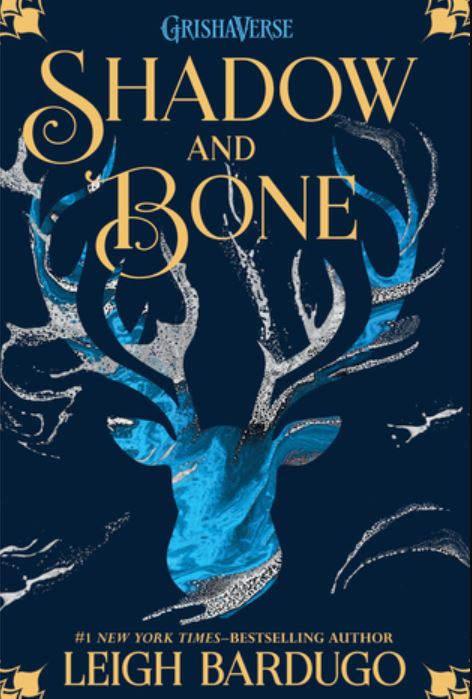 Alina Starkov has never been good at anything. But when her regiment is attacked on the Fold and her best friend is brutally injured, Alina reveals a dormant power that saves his life—a power that could be the key to setting her war-ravaged country free. Wrenched from everything she knows, Alina is whisked away to the royal court to be trained as a member of the Grisha, the magical elite led by the mysterious Darkling.
Yet nothing in this lavish world is what it seems. With darkness looming and an entire kingdom depending on her untamed power, Alina will have to confront the secrets of the Grisha . . . and the secrets of her heart.
Add this book on Goodreads: https://www.goodreads.com/book/show/10194157-shadow-and-bone?ac=1&from_search=true&qid=KxB0DMQy8m&rank=1
---
Overall, that's my TBR for March. It's quite a bit but I'm going to try my best to get these done and I'm sure excited to launch into these new stories!
---