This is definitely a late post, but, ah, our April showers are finally over and here we come to our May flowers! I can't wait to dive into a huge and diverse list of books for this month, especially after I spent most of April reading the Grishaverse books!
Instant Karma by Marissa Meyer
This book has been on my TBR since it came out. I'm a huge fan of Meyer's writing and I loved her book Heartless when it came out last year. I'm super excited to launch into this one and get a good break from fantasy for a while.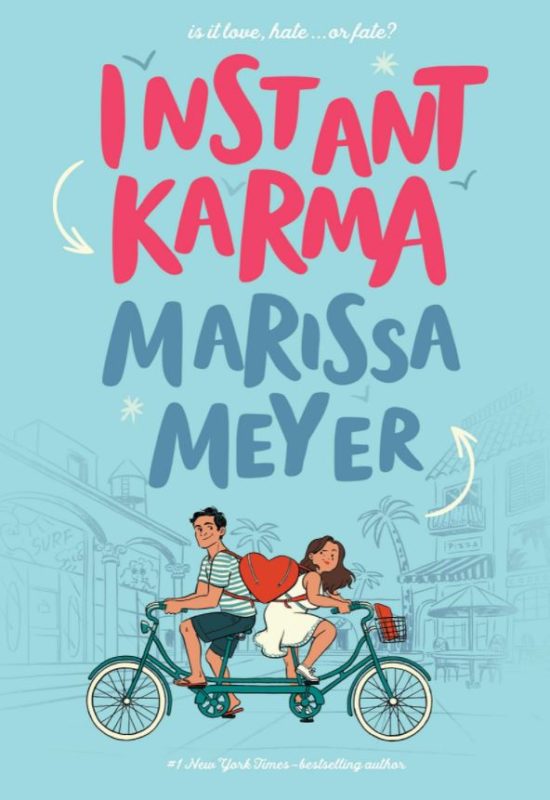 Plot:
Chronic overachiever Prudence Barnett is always quick to cast judgment on the lazy, rude, and arrogant residents of her coastal town. Her dreams of karmic justice are fulfilled when, after a night out with her friends, she wakes up with the sudden ability to cast instant karma on those around her.
Pru giddily makes use of the power, punishing everyone from public vandals to mean gossips, but there is one person on whom her powers consistently backfire: Quint Erickson, her slacker of a lab partner. Quint is annoyingly cute and impressively noble, especially when it comes to his work with the rescue center for local sea animals.
When Pru resigns herself to working at the rescue center for extra credit, she begins to uncover truths about baby otters, environmental upheaval, and romantic crossed signals—not necessarily in that order. Her newfound karmic insights reveal how thin the line is between virtue and vanity, generosity and greed, love and hate . . . and fate.
Add this book on goodreads: https://www.goodreads.com/book/show/53174679-instant-karma
The Lion and the Gods by S.H. Steele
This final installment in the Lions Head series has been one of my most anticipated reads since I binge-read the other books in the series. I can't wait to see how the story ends and how the characters end up defeating the villain.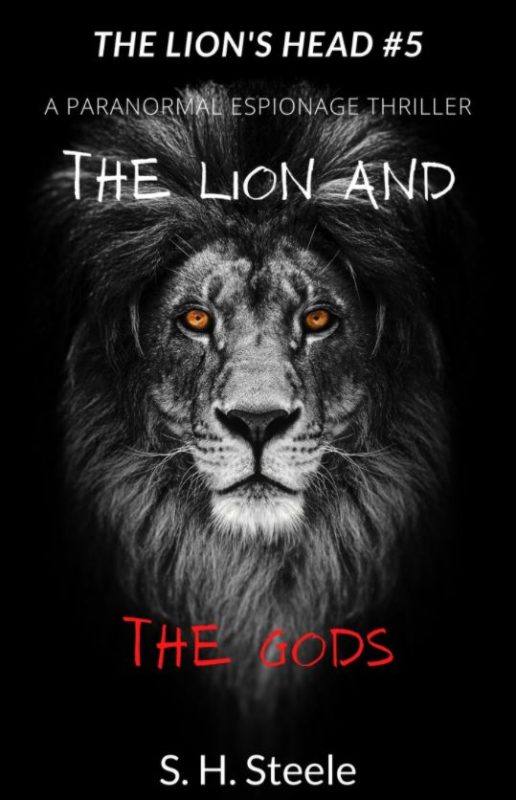 Plot:
Join River and Lacey in this final installment of "The Lion's Head"; where River learns how to be vulnerable while still maintaining his true identity. With Remus Frieze finally off the streets, River and Lacey face the ever elusive Marilyn Langley.
While doing surveillance at one of Langley's high-class parties, River and Lacey learn her true mission. To gain ultimate god-like abilities for the rich and elite. With the help of Frieze's Formula-K, Langley has developed a way to harness abilities and give them temporarily to others. For a fee, of course.
Will River and Lacey be able to take down Langley and her god-like powers? Don't miss this exciting conclusion to this series.
Add this book on goodreads: https://www.goodreads.com/book/show/57914608-the-lion-and-the-gods
The Handmaid's Tale by Margaret Atwood
I'm actually reading this book for school but I've been wanting to read it for quite a while. I've never really been into historical fiction so I'm excited to see how that goes and if it might become a genre I could read more often.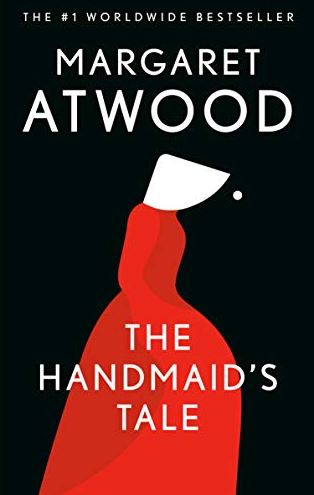 Plot:
Offred is a Handmaid in the Republic of Gilead. She may leave the home of the Commander and his wife once a day to walk to food markets whose signs are now pictures instead of words because women are no longer allowed to read. She must lie on her back once a month and pray that the Commander makes her pregnant, because in an age of declining births, Offred and the other Handmaids are valued only if their ovaries are viable. Offred can remember the years before, when she lived and made love with her husband, Luke; when she played with and protected her daughter; when she had a job, money of her own, and access to knowledge. But all of that is gone now . . .
Add this book on goodreads: https://www.goodreads.com/book/show/38447.The_Handmaid_s_Tale?ref=nav_sb_ss_1_9
Ashes of Aether: Legends of Imyria by Holly Rose
This is a highly anticipated ARC read that I can't wait to start. I read the synopsis a while ago and I was immediately drawn in so I'm super excited to see how it is.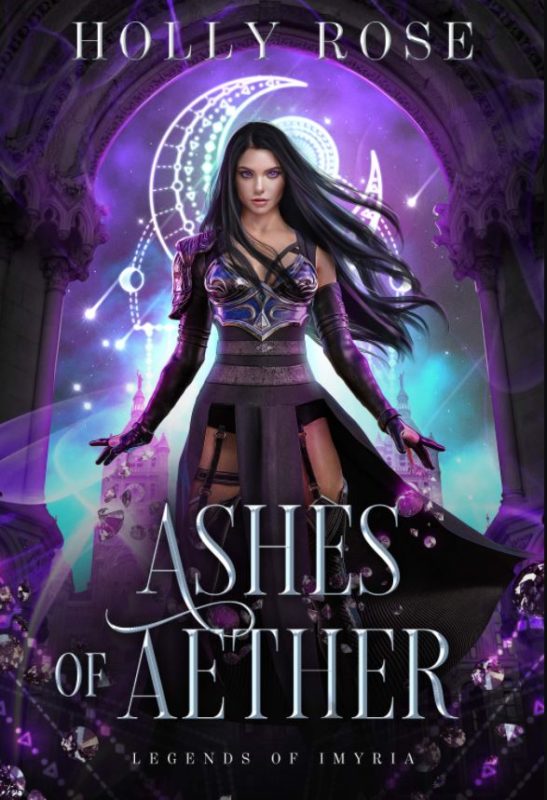 Plot:
Loving a necromancer's son comes at a perilous price…
As the daughter of Nolderan's most powerful mage, Reyna Ashbourne has only ever faced two obstacles: her father's wrath for slacking with her magic studies, and being shunned by many for loving Arluin, a necromancer's son.
But Reyna's life takes a bitter turn when Arluin's exiled father returns to wreak his vengeance upon the city. With the living dead plaguing the streets, the boy she loves is forced to choose between his heart and his blood.
When those dearest to her perish, Reyna vows to become as mighty as her father. However, the path of the magi is no easy one, and she must first complete her Mage Trials to prove she has the required strength of heart, mind, and magic.
Yet the shadows of the past rise once again, threatening to tear Nolderan asunder.
Add this book on goodreads: https://www.goodreads.com/book/show/57645964-ashes-of-aether?ref=nav_sb_ss_1_15
Tears for a Fleeting Light: The Invisible Darkness by Jackson Utz
Utz is an author that I've really enjoyed previously, so I'm super excited to launch into this new book written by him.
Plot: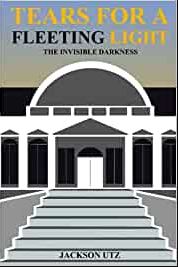 Five years ago——that was the night Geoffrey Lindloff woke up in those frozen plains, whose infinite stretch of nothingness seemingly spelled out his eminent death. Luckily, a boy named Norman was his saving grace, somehow teleporting the two to a vast country whose name was Luciana, something never registered in the history books of Earth or Mars. The only thing Geoffrey had when waking up was the former weapon of his brother, Sebastian Lindloff, faded and no longer showing its blue hue.In the search for a way home, the two traversed the country, ending up five years later in the capital city of Brightstone. Geoffrey feels an odd presence beneath its stretches that he knows must have the answers to his questions. With the malice that radiates beneath the city, a population ignorant to the magical feeling is beginning the exciting gubernatorial election cycle between the incumbent Governor Collin Hubrick and his challenger, Senator Micheal Brine. Geoffrey has his suspicions about the city. There's just no way that nobody has knowledge of the presence. Someone has to be pulling the strings, and the excitement of the election is a perfect time to investigate that.Geoffrey longs to see his friends and family again, and there's no way he's going to quit until he finds them.'Don't you guys forget about me, okay?'
Amazon Link: https://www.amazon.ca/Tears-Fleeting-Light-Invisible-Darkness/dp/B0942FDR7Z/ref=sr_1_1?dchild=1&keywords=tears+for+a+fleeting+light&qid=1620310497&sr=8-1
Eternal Lifeline: The Withered World (revised edition) by Jackson Utz
Finally, I'm going to end with another book by Utz, and I can't wait to see how he's revised his edition of Eternal Lifeline, his debut novel. I'm so excited to see these characters and experience the story all over again.
Plot:
Humanity has reached the end of its rope. A village nestled within a seemingly infinite forest is its very last hub. Not only that, any trace of modern technology that was once dominating the world has been washed away and completely forgotten. While the remaining humans are trying to survive and build a better life for themselves, there is an invisible problem that they are dealing with.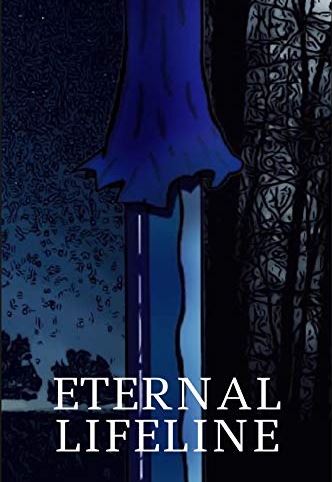 The Crimson Lords, beings of incredible magical power, are actively hunting down the rest of humanity, trying to render them extinct and nonexistent. What's their purpose for doing so? Why are they so adamant on getting rid of the remainder of society? Whatever it is, they'll stop at nothing to do so, even if it means the deaths of their own.
Sebastian, a boy who has been cutting down trees for the village for six years straight, has become bored of his job. Being as curious as he is about the outside world, he has contracted a notorious reputation for doing things that break the norms laid out through the generations the village has existed. One day, he decides to go down a path in the woods that he has never explored. Come to think of it, has it ever been there? Whatever it is, something is compelling him to go deeper and deeper into the forest. Sebastian must find it. Little does he know, that mysterious thing holds the key to the survival of humanity and the revival of the human race.
Add this book on goodreads: https://www.goodreads.com/book/show/54144378-eternal-lifeline
Check out my review of the unrevised version: https://www.mayasbookshelves.com/eternal-lifeline-jackson-utz/
In Conclusion…
And there you have it! That's my May 2021 TBR! I'm hoping to get these done, but of course, if I don't I'll have some to read in June which is great too.