This was such an intense addition to the Vampire Academy series that had me coming back for more with every line! I loved seeing more of these characters and what they were capable of.
Plot
Rose is forbidden to love another guardian, but Dimitri Belikov is too gorgeous to abide by the rules. Every step that Rose takes in a direction away from Dimitri, he has her reeling back for more.
Along with Rose's love life complications, she is finally undergoing the academy's "field training", and is assigned to protect the sarcastic and witty Christian Ozera.
When Rose's mind begins to grow dark and she learns that she is seeing ghostly shadows that are trying to warn her of the darkness creeping in, she has to choose between the two people that she loves most in the world: Lissa, or Dimitri.
Characters
Rose is a character that is only growing more mature with every book. Sure, she's had her problems when it comes to her being too young, but she's so close to turning eighteen that she's now practically an adult. Her complicated love life constantly kept me on my toes and it was so interesting to see Rose develop into a different person than I'd known through her trauma and the connection that she holds with Lissa.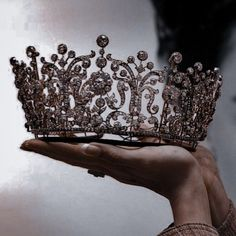 Speaking of Lissa, she kind of bothered me in this book. I feel like Lissa and Rose hold such a one-sided relationship sometimes. Like sure, she can say that they're best friends, but when has Rose ever felt comfortable to actually rely on her and talk to her about her problems? It's a friendship that only Lissa benefits from and I think that in the end, Rose made the right decision in choosing herself over Lissa for once. Along with that, Lissa has no right to get mad at Rose for keeping things from her when she doesn't even give her the chance to speak to her! It's so one-sided and it just bothered me the entire book.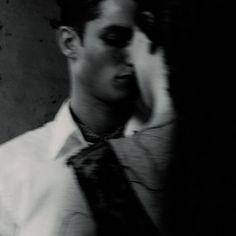 Dimitri, ah, what can I say about Dimitri? He's everything. And I mean EVERYTHING. Every word from Dimitri was just heaven to hear and I loved every second of it. I can't believe the developments that he made in this book with Rose. Their relationship was taken to an entirely new level and it was so adorable to see.
Setting
St. Vladimir's Academy has major dark academia vibes. Somehow the entire vampire thing just gives it another level of supernatural darkness. I actually really enjoyed this setting and I feel like it's one of those schools that I'd love to visit (kind of like Hogwarts).
Writing
As before, the writing is kind of fanfiction-y. Despite this, it is a middle-grade book so I'm not super surprised and I could very easily slip into the role of being Rose and following her adventures.
In Conclusion…
This was another addition to the Vampire Academy series that I absolutely loved! I can't wait to see what happens next, especially after that super intense ending.
Rating: 4.5/5 ⭐