Sundays In Bed With… is hosted by Midnight Book Girl!
Book of the week:
This Sunday, my book of choice is Better Than The Movies by Lynn Painter. I've been seeing this book all over my twitter timeline and tiktok fyp, and believe me, I was waiting for the right time to hop on the train with everyone else. And I'm so thoroughly enjoying it so far.
I'm only about three chapters into the book, but already, I relate to Liz on another level. She is just so me. Her love for everything romance, romcom movie soundtracks, the perfect prom, the perfect senior year, taylor swift references. All of it is so "me". I adore her, she's so cute and she really brings out the best in people. She's so funny and she genuinely has me having second hand embarrassment from some of her weird decisions lol!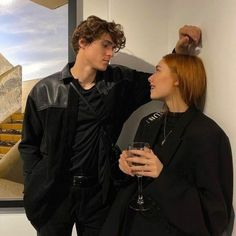 This is such a cozy and warm romcom read and I can't tell you guys how much I'm adoring it. It's the perfect book to start off the new year and you'll catch me laughing to myself while Liz sings Paper Rings in the middle of her high school hallway with bright red lipstick on.
Synopsis:
Liz Buxbaum has always known that Wes Bennett was not boyfriend material. You would think that her next-door neighbor would be a prince candidate for her romantic comedy fantasies, but Wes has only proven himself to be a pain in the butt, ever since they were little. Wes was the kid who put a frog in her Barbie Dreamhouse, the monster who hid a lawn gnome's severed head in her little homemade neighborhood book exchange.
Flash forward ten years from the Great Gnome Decapitation. It's Liz's senior year, a time meant to be rife with milestones perfect for any big screen, and she needs Wes's help. See, Liz's forever crush, Michael, has just moved back to town, and—horribly, annoyingly—he's hitting it off with Wes. Meaning that if Liz wants Michael to finally notice her, and hopefully be her prom date, she needs Wes. He's her in.
But as Liz and Wes scheme to get Liz her magical prom moment, she's shocked to discover that she actually likes being around Wes. And as they continue to grow closer, she must reexamine everything she thought she knew about love—and rethink her own perception of what Happily Ever After should really look like.
Do I recommend (so far)?
Absolutely. Get your hands on this adorable romcom book right now!! It genuinely has me laughing so hard and falling in love with the characters.