This tag is something I've been wanting to do for a while so I'm super thankful for Taryn (@girlinread on Instagram) for tagging me! So let's get into it!
---
My reading journey is a little complicated, but like most people, reading has been something that I've always loved.
When I was little, I would read obsessively. It was my tiny escape from reality and I loved every second of it. As a kid, adult fiction and massive books were something that I took pride in reading. I remember reading Marley & Me from my local library and realizing how good it felt to be lost in the pages and feel every single word. From that moment on, I was hooked.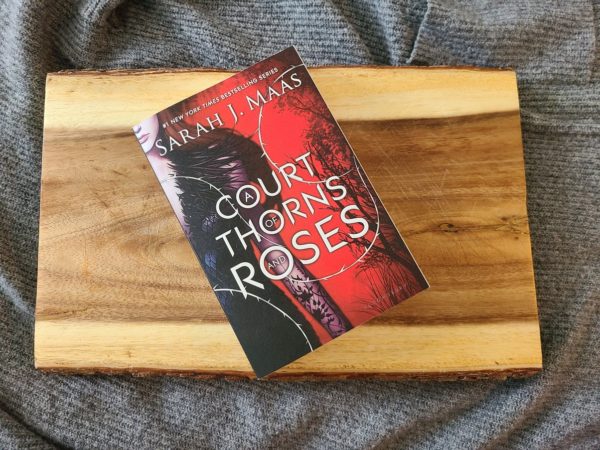 Despite my love of reading, life got in the way. I grew up and with that came the responsibilities, chores, and daily tasks that life throws. I was focused on school, extra-curricular activities, and making friends.
Fast forward a few years and the COVID-19 pandemic has hit the world hard and March 2020 brings Ontario into a crazy lockdown. Tiktok was super big, many influencers using the app to cope with the pandemic and how it affects us all, however, I found myself on booktok.
If you've ever been on booktok then you know the platform consists of a group of books being recommended over and over again. Red Queen by Victoria Aveyard, A Court of Thorns and Roses/Throne of Glass by Sarah J. Maas, Red White & Royal Blue by Casey McQuiston. These books were constantly circulating on the platform and while there were a few more, I was interested in these the most.
I decided to pick up A Court of Thorns and Roses. Now if you know me at all then you know that I adored this series. A Court of Thorns and Roses brought me into a fantasy world where I felt every single word on the page. Feyre brought me on an adventure into the magical world of Prythian where she was forced to save Tamlin from the clutches of the evil Amarantha who is trying to fight for his love.
This book captured me in a way that I hadn't felt since I was younger and reading for fun. It was no longer the feeling of being bored as I read a school book, this time it was pure pleasure and joy from getting to know these incredible characters and their stories.
Feyre is a character that I found myself relating to. My life isn't nearly as difficult as hers was, but her strength is what I found myself admiring and learning to copy. She never gave up and that's exactly what I strive to do.
After the shocking ending of A Court of Thorns and Roses, I decided to order the entire series. I began A Court of Mist and Fury almost immediately after the first book and I laughed, cried, and felt everything that the book had to offer. I fell in love with the characters of the inner circle and they became a sort of family to me, making me adore the series that much more.
"To the stars who listen—and the dreams that are answered."
From that moment on, I knew that my love of reading had returned. I was able to find social media platforms that showed me that I wasn't alone and tons of other people share my passion for books and from there I was able to create my platform and make friends that share my interest.
Now, I've said it before and I'll say it again. These bookish platforms are a community that I'm so grateful to be a part of. They give me a sense of family and I love making new friends that share an interest in these incredible stories.
So, the book that started it all, A Court of Thorns and Roses.
---
I'm going to tag a few bookish blogs but if you're seeing this then you're tagged too! Let me know which book started it all for you. Thanks for reading, lovely bookworm!
---
Tags: