If you've been waiting on your sign to watch The Other Zoey over on Prime Video, this is it – go watch the movie right now!!
I have to be honest, I wasn't planning to write a review on this movie. I went into it being completely exhausted after midterm exams and wanting something fun and light-hearted to watch, but how could I not review it after all of the bookworm's favorite tropes showed up? Also, Drew Starkey?! Hello.
The vibes
The movie was immediately the perfect vibe for this weather and for the school season. Our main character (yep, you guessed it), Zoey, is a super smart nerdy girl who loves computer science. Immediately I was like "yep, that's my girl" and she gave me the motivation boost to want to do more work to be as brilliant as her.
Anyways, we start the movie and we see that she's clearly not a fan of love and doesn't even believe in it. Typical of a main character, right? Immediately I can see that this movie is going to be exactly like a romance book. We see her get hit in the head with a ball and the male love interest, Zach comes into view, yet even the hottest guy in school can't get her to have a little crush! Of course, love is fake and people should be together only if they're compatible.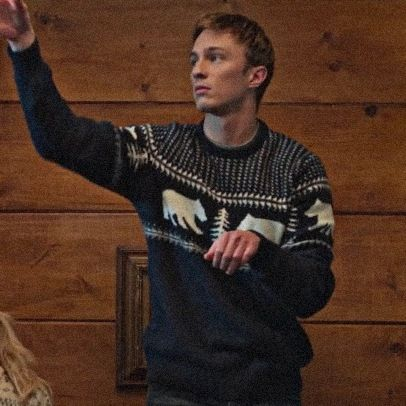 At this point I'm concerned because what's the point of a movie where Zoey doesn't believe in love, but of course, there's another chance encounter with Zach! And better yet, at a bookstore!
The two are basically thrust into a life where they're dating – but not really dating? And Zach is obviously completely in love and happy with Zoey, who doesn't believe in love and is confused on what to do. It only makes matters worse when Zoey realizes that the Zach's cousin is completely her type and interested in the exact same things as her which makes them "compatible" in her eyes.
As Zoey keeps up a facade of being Zach's "girlfriend" to his family and even him, she grows closer with the family and realizes that maybe love isn't just compatibility after all.
Thoughts from a bookworm
This movie was super unexpected. I had seen the ads all over tiktok and on Instagram, but I didn't think it would be this fun and exciting. It was basically a romcom book packed into a quick little movie that had me wanting more of Zach and Zoey. The two were perfect for each other despite their millions of differences.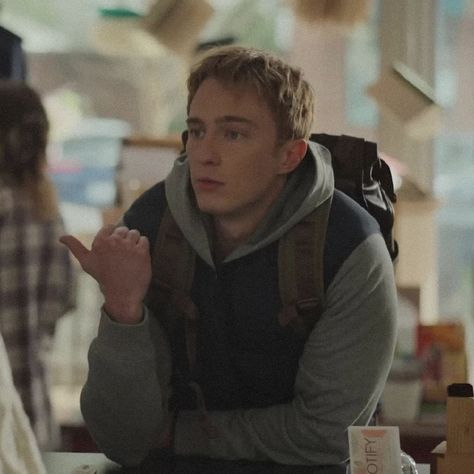 The movie was basically like every book where the main character swears off love because of past experiences or family issues or parental divorce but ends up realizing that it really isn't that bad. I mean, how can you go wrong? Better yet she's basically trapped with his family and has to "fake date" him so you've got a ton of romance tropes packed into a movie with a ski lodge and the whole college scene.
Worth the watch?
If you're looking for a quick and easy romcom to get you through the weather changes and cozy season then this is the movie for you. It's cute, funny, and romantic. You'll be falling for Drew Starkey in no time!