This book just radiates positive and summer vibes and that's exactly what it gave me. The entire story made me feel genuinely happy and I loved getting to know these characters and their crazy past.
Plot
Addie and her sister Deb – along with a stowaway named Rodney – are heading on a road trip to the wedding of their close friend. Everything is planned to a tee – the playlist is picked, the snacks are ready, but soon after setting off, Dylan and his best friend Marcus, also on their way to the wedding, slam their car into Deb's.
They have no choice but to share a car to the wedding, the tension, and history between the four adults growing higher with each hour that passes by. Addie and Dylan had a rough breakup, that much is easy to tell, however, what really went down between them? Can they sort through it on this miserable and action-packed road trip?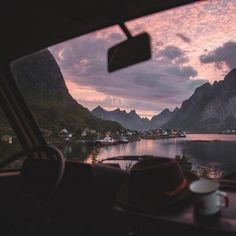 Characters
Addie was one of those characters that I immediately found myself enjoying. She was so easy to like and so easy to understand that I loved every second of her point of view. Her character is super relatable and easy to get behind and she added an extra bit of excitement into the story.
Dylan was a character I quite liked. I definitely had my suspicions about him, especially with his very long and complicated history with his family, but he seems like one of those guys that have changed for the better.
"Love as a bargain. Like, giving up your heart is scary, but doable if the other person does it at the exact same moment, like two soldiers lowering their weapons."
Along with this, the tension between Addie and Dylan was so high throughout the book that I found myself on the edge of my seat, feeling every single thing that they felt. I loved seeing them develop their relationship throughout the past and how it affects them in their road trip.
Setting
Well since this is a road trip story, the majority of the book was in the car which was pretty cramped. It kind of felt like one of those "there is only one bed" tropes where the couple that hates each other are forced into close proximity with each other, however, it definitely did its purpose in leading the couple in a good direction to further their relationship.
Writing
I've never read any of O'Leary's books before and I can happily say that the writing kept me engaged and wanting more throughout every page. I honestly couldn't put this down and was only supposed to read eight chapters a day when I finished it in two (whoops!).
In Conclusion…
This was such a fun summer read. It gave me good vibes throughout the entire book and constantly kept me on my toes. I was definitely laughing at times and that basically tells me that I loved it and the characters too.
Rating: 5/5⭐