I have to admit, I had my doubts about this book. As always, the hype was high and I was definitely intimidated and worried that it would be a complete waste of my time, but, when my mum was looking for her newest read, I had to give Evelyn Hugo a shot and book club it with her.
My mum finished it quite a while before me as my exams were taking over my life for a little while, but when she called me and told me she loved it and it was an amazing book with a really great ending, I knew I couldn't give up on the story.
"You do not know how fast you have been running, how hard you have been working, how truly exhausted you are, until someone stands behind you and says, "It's OK, you can fall down now. I'll catch you."
I was immediately captivated by the premise of the book and getting to know the ins and outs of a movie star's life. I was curious to understand her reasoning behind choosing Monique of all people to write her life's story and what that had to do with anything. The entire book had me coming up with random guesses as to the importance of the overall story.
SPOILERS AHEAD!!!!!
The Seven Husband's (+ one more)
Evelyn's first husband almost seemed like a fluke, but he was the way she got out of her horrible childhood life. Her second husband had me grating my teeth and screaming at Evelyn to see the bigger picture. Her third was almost non-existent. Her fourth was a business arrangement at most. Her fifth was like a warm hug. Her sixth was almost a plea for love. And her seventh was an arrangement that was worth the time. But, most important of all, her wife was beautiful, soft, kind, and makes you wish for the kind of love they shared.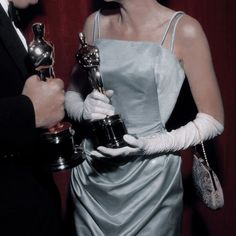 Writing
Evelyn's story was a rollercoaster written with fast-paced and easy to read chapters. I love how the book made me feel like I was zipping through it and how easy it was to get lost in the pages.
Characters
In terms of characters, Harry Cameron is and forever will be my favorite. He was such a sweetheart, and the one constant in Evelyn's life. I love the warmth tha this character radiated and how easy it was for me to fall in love with how good of a person he was. He deserved the world.
Celia St. James knocked the wind out of me. I felt like every chapter with her involved had my heart twisting inside of me. It was like she was made to be with Evelyn and nothing could rip them apart, but boy was I wrong. Their relationship was something you know was never finished until it was, and there was no choice to end it. It was so raw and gut-wrenchingly sad. I felt like every time they'd get one step closer together, something would get in the way. It was like all of those years that Evelyn wasn't with Celia, she was waiting to be with Celia.
Our main character, Evelyn Hugo is like a shock to the system. She's beautiful, and intense, and gorgeously manipulative. She makes those around her feel special and she uses it to her advantage. Its vindictive, but who can blame her? I loved Evelyn and her entire story.
Evelyn Hugo was exciting and gorgeous and everything you want for a main lead. She's the kind of character that makes you want to be her and live her life. The kind of character that has you questioning the lengths you'd go to in order to be where she was. Her story was unexpected, raw, and beautifully intense.
My Thoughts
I understand the hype. Seriously, I get it. I can't believe I went so long without knowing this story. I feel like it's life changing, mind-altering.
I definitely recommend The Seven Husband's of Evelyn Hugo, and the story will captivate you and keep you wrapped around it's finger until you're finished and all you can do is breathe it in.
Rating: 4.5/5⭐