GUYS you have got to read this book omg. I want to start by thanking J.L. Kenna for providing me with an ARC copy of this book in exchange for an honest review.
I'm literally obsessed with this book, seriously.
Plot
Skylar has one plan and one plan only, get the hell out of King after graduation, and she only has to last a little bit longer. With her complicated past and her relationships with the small townsfolk of King, it's no surprise that she's ready to haul ass and get the hell out, but she's completely unprepared for Dominic Pope barreling into her already confusing and complicated life. 
Dominic has moved to King for one purpose, to take down the mob boss that he works for while also sheltering his family secrets and his dark past.
When the two bump into each other in the school hallways, a spark is immediately ignited, but can they ignore the dangers that threaten to keep them apart? Can they fight the many obstacles standing in their way to happiness?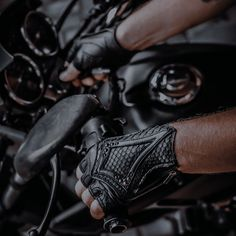 Characters
Skylar was kind of refreshing as a character. She held her own and stood up for herself, which I can't really say for a lot of other female characters that I've read. It was kind of empowering and I loved it from the main character. She genuinely made me feel like a strong and independent woman who could speak her mind, and that's exactly what I needed from her. 
Dominic, where do I even start? J.L. Kenna wasn't wrong when she said that Dom would be my next book boyfriend because I am HOOKED. I can only say that I wish there was more of him!
Setting
Despite the main characters hating on King with every opportunity that they get, the small town setting was actually the perfect place for this book. I loved seeing how close everyone was in the town and how fast rumours spread considering they all know each other.
Writing
This was such an easy book to read, and for a debut novel, I am super impressed. I can't say that a lot of debut books that I've read have been this well-written. 
Despite that, I do have to say that there was A LOT of repetition. I loved that the author kept mentioning how in love the two characters were and how they were falling hard for each other, but after each chapter said that they'd never want to lose each other, it got a bit much. Like I get that, but it doesn't need to be stated at every opportunity, it's clear that they're completely in love!
I also want to say that the author's choice of using high school as the main character's age group might not have been the best idea. The book features some darker topics, and I personally wouldn't think many high schoolers would deal with these kinds of situations. The book was meant to show the characters being super different and everything, but I think they acted a lot older than seniors in high school and their actions reflected more university or college students. 
In conclusion
I really really enjoyed this book! It got me out of a major reading slump after finishing one of my absolute favourite series, and it's available on kindle unlimited which is an added bonus! If you're interested in steamy romances, this has to be on your list!!
Rating: 4.5/5⭐️